Hyundai opens world's first hotel powered by electric cars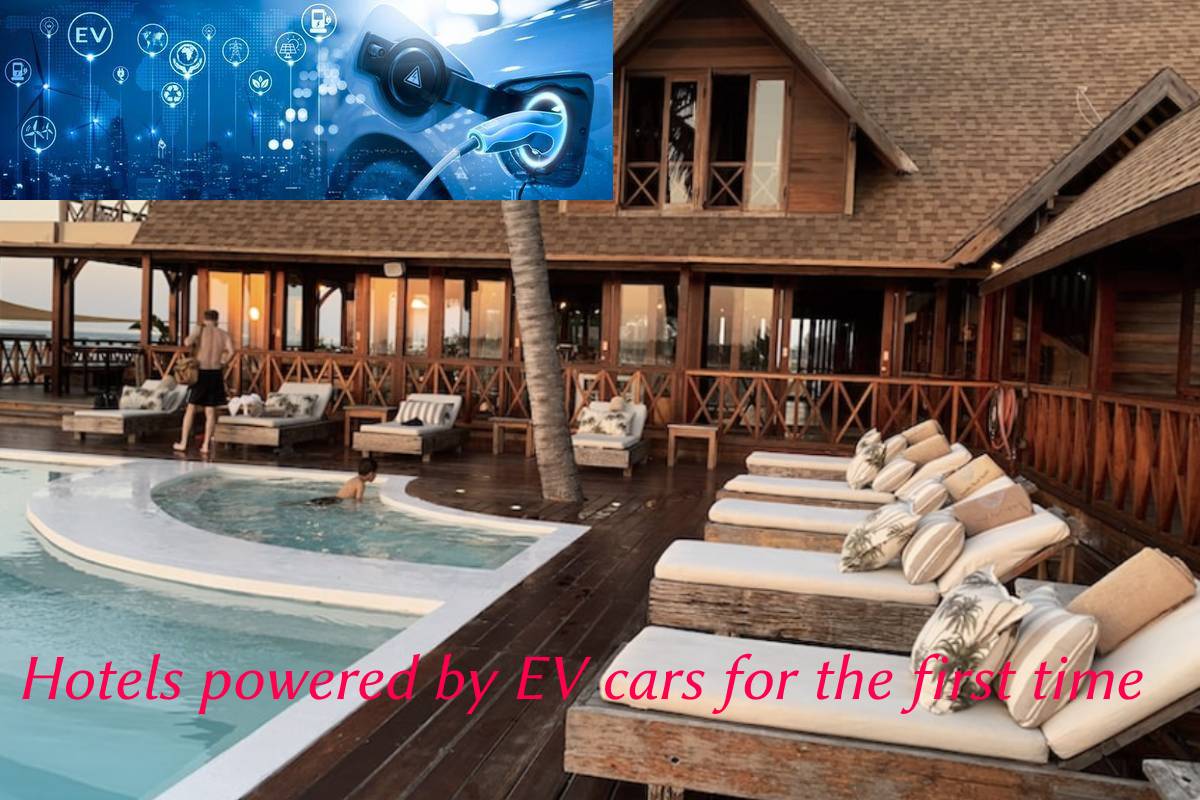 Ever thought of this scenario? What if your hotel was powered by electric cars?  This looks like a dream, but Hyundai is certain to do so. The world's first hotel to be totally powered by the Ioniq 5's electricity.
That's one great strategy for getting people to understand that electric automobiles can be much more than just a means of transportation. Because they can do so much more than just drive. Electric cars are like the Swiss Army knives of the automotive industry. It's time for people to change the way they think about their future transportation.
Due to the cost-of-living crisis, 44 percent of survey respondents said they would prefer staying home for their vacations rather than traveling abroad. Hyundai teamed up with broadcaster Grace Dent and conducted research to learn more about this.
The Hyundai Ioniq 5's vehicle-to-load capacity allows it to power the entire interior, turning it into a giant battery on wheels. The Ioniq 5 provides the fresh coffee and the lights for the bar and restaurant, serving food made with locally sourced ingredients.
Without a movie theatre, what would a hotel be? Another uninteresting hotel. Oh no, not this one. The Ioniq 5's projector powers movies that are shown on an outdoor screen. So Hyundai is making sure that experience should be top-notch. Ioniq 5 also uses the mandatory popcorn machine as well as the high-quality speakers that deliver the audio.
Advantages of Hotels Powered By Electric Cars Electric
This hotel  is a response to British tourists' willingness to support regional companies.  This will boost the local economy, and help indulge in regional cuisine made with ingredients purchased from nearby farms in addition to taking stay-cations.
Absolutely remarkable, using an electric automobile as a source of electricity. Realizing that their car can power essentially whatever they would use at home can be by far the biggest epiphany for many folks. What a difference camping excursions with lights, coffee, movies, and charges made.
Electric automobiles can supply hours of power in an emergency. When the power goes out, we frequently focus exclusively on keeping the lights on and running the TV and refrigerator. What if there is no electricity at a remote accident scene? Peoples life depend on electricity. We are just starting to realise how much of a difference electric automobiles make.
Drawbacks
The justification given by Hyundai for the hotel's concept isn't strong enough. People who face severe impact by the cost-of-living crisis won't be considering purchasing a new Ioniq 5 and vacationing in an opulent cabin in Essex. They will be concerned about how to provide for their families needs and maintain the lights.