World's first electric Porsche 964 Cabrio Widebody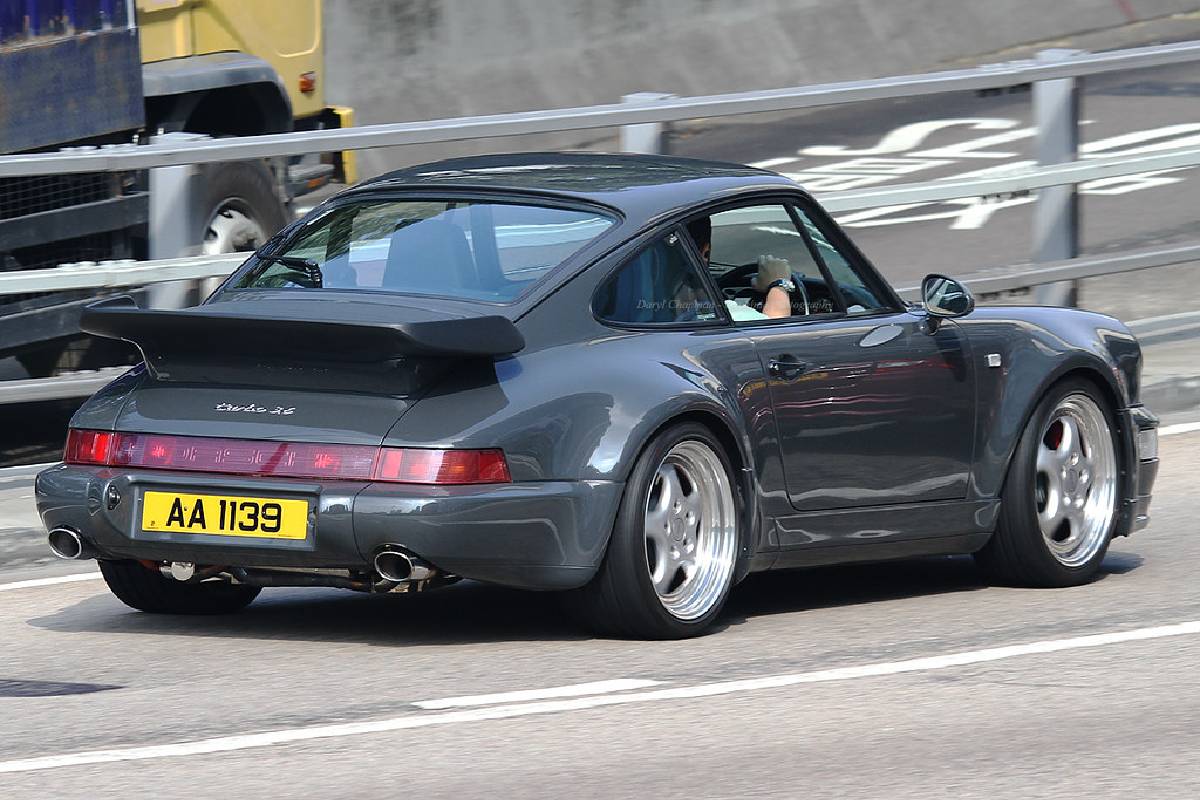 Porsche 964 Convertible powered by electricity? as a Widebody with greater power than the original? Equal numbers of individuals around the world express excitement and rage about it.
The establishment of Everrati as an Ionic Cars was just three years ago, with the goal of "Preserving tradition by introducing EV engineered future. The firm rebranded itself as Everrati in 2021 after producing its first Porsche 964 and creating its first powertrain. The business now has two production and sales facilities, one each on the US and UK sides of the North Atlantic.
The company offers entirely re-engineered electric recreations of vintage Porsche 911, Ford GT40, Land Rover, and Mercedes-renowned Benz Pagoda. The interiors are completely redone.
Features of Electric Porsche 964
The electric drivetrain and its components, including the batteries, are all brand new. The cars have been completely rebuilt from the ground up. When you purchase an Everrati, you purchase a brand-new, vintage electric vehicle.
There is nothing out there that even comes close to the 964 Widebody. This is the car that most people imagine when they think of Porsche. There are some stunning restomods available, as well as Singer, RUF, Lanzante, Kaege, and a plethora of other well-known businesses that specialise in modernising vintage Porsches. Simply said, they don't make them electric yet.
Customers can choose between a ferociously powerful 500 HP electric rocket and a slightly more subdued 440 HP roofless bullet. Most people will choose the full-on model. Only a Quaife ATB diff is available to assist in transferring full 500 electric horsepower to the rear wheels. You can anticipate reaching 60 mph in just under 4 seconds if you can control that untamed herd.
Everrati strives to retain the weight as similar to the original as possible. The battery pack is only 62 kWh in order to reduce the weight and preserve the proper distribution of it. The vehicle's range is approximately 200 miles (320 km), but it also supports both DC and AC rapid charging.
Modern heating and air conditioning, an improved audio system with satellite navigation, and heated seats are all included with the car. To push the driver, beyond of their comfort zone, there is a fully adjustable TracTive suspension and an optional performance pack.
The modification is completely reversible and this adds to the attractiveness of this custom technical marvel. You can use an original or aftermarket Porsche engine to swap out the electric drivetrain.
The Convertible won't be any less expensive,  it starts at nearly $280,000. Being a collector of vintage Porsches is an expensive hobby, but desiring an electrified vintage Porsche is on a completely different level. however, well worth the money.