What is Electric Motor? – Types, Induction, and More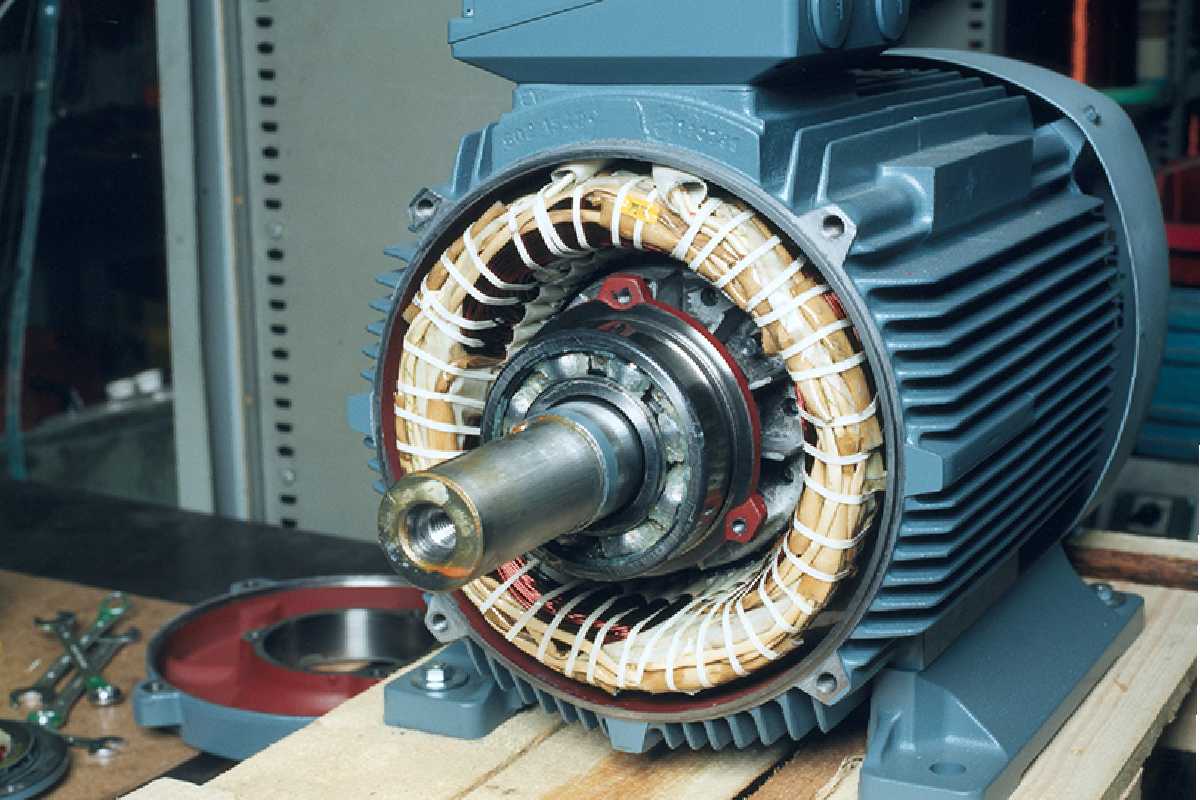 Electric Motor
An electromechanical device known as an electric motor transforms electrical energy into mechanical energy.
In other words, the motor is the machinery that generates rotating force.
The interaction of the magnetic and electric fields is fundamental to how an electric motor operates. The two main categories for electric motors are. The two types of motors are AC and DC.
Types of Electric Motor
1. Induction Motor
The "induction" or "asynchronous" motor is a mechanism that never operates at synchronous speed. This motor converts electric power into mechanical power via the electromagnetic induction phenomena.
There are two types of induction motors based on the rotor's architecture. Specifically, phase wound and squirrel cage induction motors.
Squirrel Cage Rotor: An induction motor with a squirrel cage-style rotor is called a squirrel cage rotor.
The squirrel cage rotor lessens the rotor's magnetic locking and buzzing noise.
Phase Wound Rotor: This rotor, also called a slip ring rotor, is a component of the phase wound rotor motor.
The induction motor is divided into two sorts based on its phases. They are the three-phase and single-phase induction motors, respectively.
A single-phase induction motor is a device that converts one phase of AC electricity into mechanical energy utilizing the electromagnetic induction phenomena.
Three-phase Induction Motor – A three-phase induction motor is a type of motor that transforms three phases of alternating current (AC) electricity into mechanical energy.
2. Linear Motor
A linear motor generates linear force as opposed to rotational force. The rotor and stator of this motor are unrolling. Actuators and sliding doors both employ this kind of motor.
3. Synchronous Motor
A synchronous motor is a device that converts alternating electricity into mechanical power at the desired frequency. The synchronous motor's speed is coordinated with the frequency of the supplied current.
However, the frequency and poles of the motor determine the synchronous speed, measured in terms of the magnetic field's rotation. Reluctance and hysteresis motors are the categories under which synchronous motors are categorizing.
The reluctance motor is a type of motor that starts similarly to an induction motor and operates similarly to a synchronous motor.
Hysteresis Motor: A synchronous motor with a consistent air gap and no DC excitation system is known as a hysteresis motor. Hysteresis and eddy current in the motor work together to produce torque.
Also Read: Electric Car Companies Shaping the Future of Travel