EV Chargers – CSS Vs CHAdeMO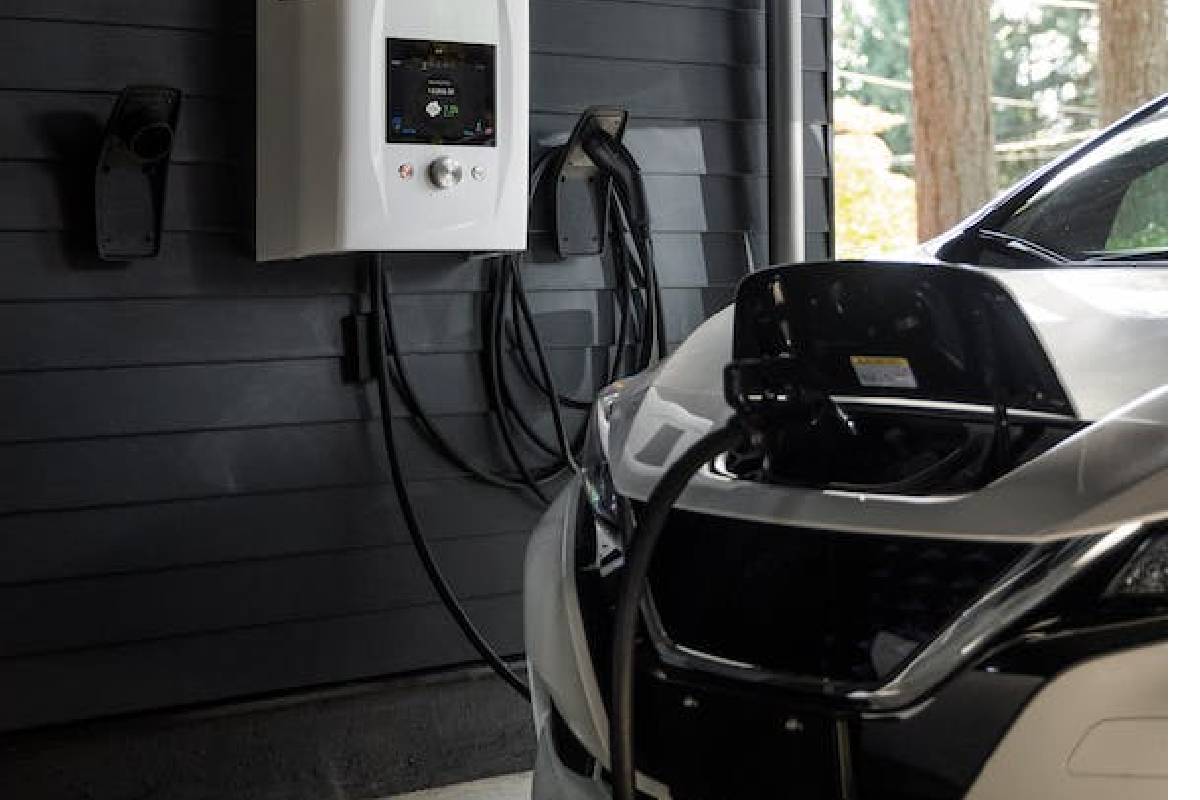 Wouldn't it be wonderful if all-electric vehicles could use all types of chargers? Universal chargers might exist in the future, but until then, EV drivers must be ready to use a variety of charger types.
Although some automakers, like Tesla, have their own exclusive connector types, you may purchase adapters to use on various charging networks.
Whether you use Level 1, Level 2, or fast charging, selecting the appropriate EV charger type will guarantee that your battery charges at the best possible speed.
What you need to know about the EV charger types that are now offered in the United States for battery electric vehicles and plug-in hybrids.
Types of EV Chargers
When we discuss different types of EV chargers, what we truly mean is the kind of connector or plug you use to connect to a charging station.
After all, the word "charger" is frequently used to refer to both the onboard charger that is connected directly to the battery and the home or public charging device (also known as an EVSE or electric vehicle supply equipment).
The connector types on either end of the charging cable are the sole subject of this article. Here is more information on the many types of home charging devices.
How many types of EV Chargers?
Due to the wide disparity in EV charging standards across the globe, it is challenging to estimate the exact number of different types of EV chargers. If you choose to purchase an electric vehicle in China or Europe as opposed to North America, for instance, you will have a distinct range of possibilities.
Even now, a team of scientists at Purdue University is developing a charging mechanism that will allow EVs to be charged through the road's surface.
It's a good thing that most people don't bring their automobiles in their carry-on luggage because this means you won't need to take along every form of connector there is.
In order for you to select one or more connectors that are popular in your area, we've concentrated this article on EV charger kinds used in North America.
Standard EV Chargers
Level 1 and Level 2 charging are both included in standard electric car charging because they make use of the same connector. A 120-volt wall outlet is referred to as level 1 charging (the slowest charging method). Home chargers and public charging stations using 240-volt alternating current are considered to be at level 2 charging (AC charging).
But what charging speeds can these connectors support, and which charging connectors are required for this kind of charger?
SAE J1772
The SAE J1772 charger is the most widely used charging socket for Level 1 and 2 charging in North America. It has five pins and has a maximum power output of 7 kW.
This kind of connector is compatible with the majority of home charging stations. You cannot use it for different charging speeds though because it is a single-phase connection.
Type 2
In Europe as opposed to North America, the Type 2 connector is more prevalent. It provides a more secure connection thanks to its seven pin design and locking mechanism.
It can change between three different power phases and even communicate with the battery of your electric vehicle to determine when it is plugged in.
You can only use the Type 2 connector for Level 1 and Level 2 charging, just like the SAE J1772, thus you'll need an alternative connector to use a DC fast charger.
DC Fast Charging
For charging at home or at the office, when you have the time to leave your EV plugged in all day or all night, standard chargers are perfect.
On the other hand, if you're going on a road trip, you should bring one of these charger kinds so you can use rapid charging stations wherever you go.
CCS (Combined Charging System)
We can use several charging methods with the Combined Charging System, or CCS connector. It includes Level 1, Level 2, and direct current charging (DC charging).
There is an additional two-pin attachment on top of the seven-pin plug. With some networks capable of 350 kW charging speeds, CCS chargers are among the quickest EV charging alternatives now available.
Which car brands employ CCS chargers? They're on new vehicles from manufacturers like Volkswagen, BMW, and General Motors.
CHAdeMO
A typical EV charger seen on Japanese-built cars is called CHAdeMo. This connection type is available on the Mitsubishi Outlander PHEV and Nissan LEAF.
When you open the onboard charging connection on your car, you'll see two sockets side-by-side. Since unlike the majority of other chargers, the CHAdeMO connector uses a distinct socket.
No existing EV can manage the speeds that CHAdeMO connectors can support—up to 400 kW. Therefore, rather than the CHAdeMO connection, your charging station's or vehicle's onboard charger's speed will be your limiting factor.
Tesla Charger
The Tesla charger, which is only compatible with Tesla wall chargers can be used for all charging levels.
The good news is that every Tesla model comes with a J1772 converter. You can purchase a spare on their website for $50. That will make it simple for you to plug into the majority of home or public charging stations.
If you're passing through an area with few Supercharger locations, you should get a CHAdeMO for DC fast charging.
What would be the best EV charger?
There is just one sort of EV charger you need if you intend to do the majority of your charging at home or at Level 2 charging stations. It is the SAE J1772 charger. Since it is less taxing on your battery than DC charging, this is actually the greatest charging choice.
Your car's manufacturer will choose for you whether to use quick charging or not. Japanese companies use CHAdeMO chargers, while European and American brands often use CCS chargers. You won't have to worry too much about compatibility. The majority of well-known EV charging networks, such ChargePoint and Blink, feature both CCS and CHAdeMO chargers.
For all charging levels, Tesla automobiles use their own proprietary charger. Technically, that's the only charger you require. But since you'll need an adapter to use CHAdeMO or CCS chargers. It could be wise to buy one just in case.
Unfortunately, using the Supercharger network with non-Tesla vehicles is not yet possible because there are no adapters available.
Also Read – https://evarticle.com/2022/09/30/jobs-supported-b…lectric-vehicles/