How do batteries in electric cars function?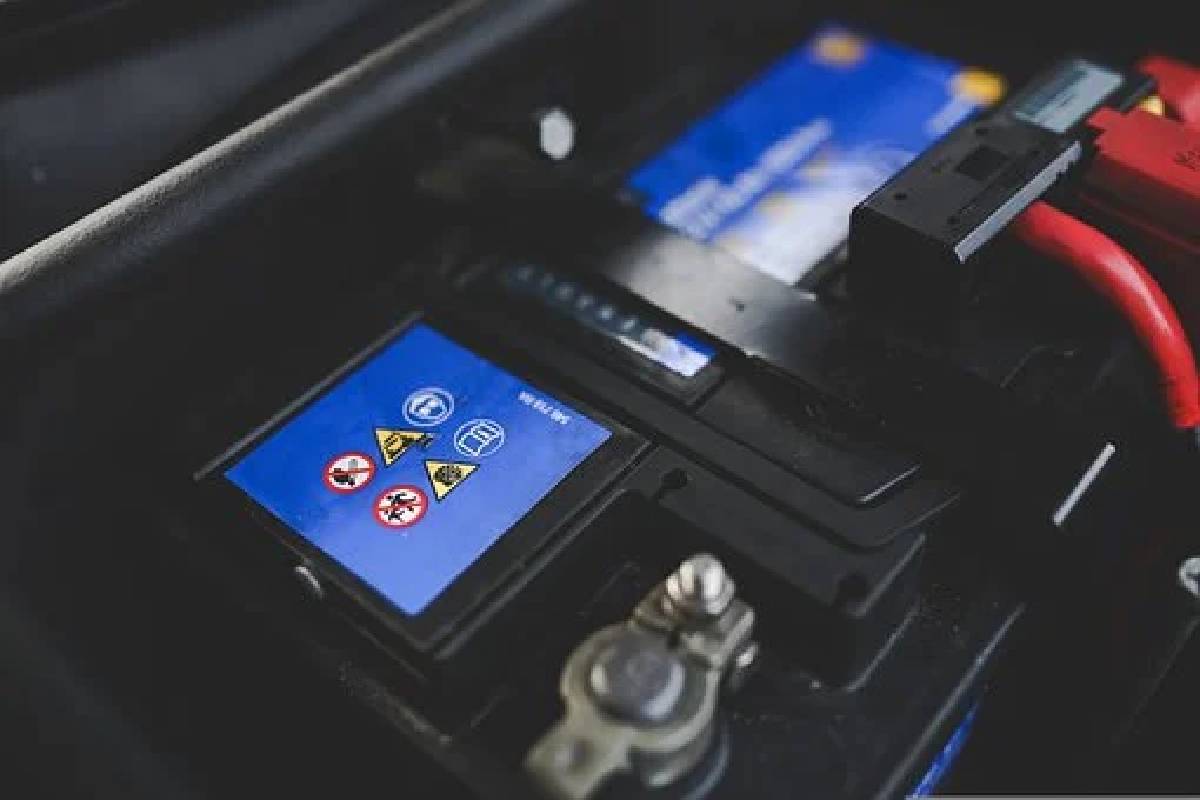 Batteries serve as the energy storage mechanism in electric vehicles. Whether a car is all-electric (AEV) or plug-in hybrid electric can affect the battery type (PHEV). Modern battery technology, lasts longer typically 8 years or 100,000 miles. In moderate climes, certain batteries can endure for 12 to 15 years; in harsh climates, they can last for 8 to 12 years.
The four primary electric vehicle battery types are Lithium-ion, nickel-metal hydride, lead-acid, and ultracapacitors.
Type of Batteries
Lithium-ion
The lithium-ion battery is the most common battery type used in electric vehicles. This battery might seem familiar to you because of its everyday use in most portable electronics, including laptops and cell phones. Excellent power-to-weight ratio, high energy efficiency, and exceptional high-temperature performance are all characteristics of lithium-ion batteries. Practically speaking, this means that the batteries have a high energy-to-weight ratio, which is important for electric cars because lighter vehicles can drive farther on a single charge. Lithium-ion batteries are also superior than conventional batteries at maintaining their capacity to hold a full charge over time because they have a low "self-discharge" rate.
Furthermore, the majority of lithium-ion battery components are recyclable, making these batteries a suitable option for those who care about the environment. Although the specific chemistry of these batteries differs from that utilized in consumer devices, they are employed in both AEVs and PHEVs.
Nickel-metal hydride
Although they are more frequently seen in hybrid-electric vehicles, nickel-metal hydride batteries can also be found in select all-electric vehicles. Hybrid-electric vehicles are not considered to be electric cars because they use fuel to recharge their batteries rather than an external plug-in source of electricity.
Batteries made of nickel metal hydride have a longer lifespan than those made of lithium ion or lead acid. Moreover, they are secure and accepting of abuse. The main problems with nickel-metal hydride batteries are their high price, rapid rate of self-discharge, and the fact that they produce a lot of heat at high temperatures. Due to these problems, these batteries are typically employed in hybrid electric vehicles rather than rechargeable electric vehicles.
Lead-acidbattery
Currently, lead-acid batteries are only utilized in electric vehicles as a backup for other battery loads. Although these batteries are powerful, affordable, secure, and dependable, they are challenging to utilize in electric vehicles due to their short calendar life and subpar cold-temperature performance. High-power lead-acid batteries are being developed, however they are currently exclusively employed as secondary storage in commercial vehicles.
Ultracapacitors
In the conventional sense, battery is not what ultracapacitors are. They keep polarized liquid instead, sandwiched between an electrode and an electrolyte. The liquid's ability to store energy rises along with its surface area. Because they help electrochemical batteries balance their load, ultracapacitors, like lead-acid batteries, are most effective as secondary storage components in electric cars. Ultracapacitors can also offer extra power to electric vehicles during acceleration and regenerative braking.
How do batteries function in electric cars?
An electric traction motor replaces the internal combustion engine seen in gasoline-powered cars in all-electric vehicles. A traction battery pack (often a lithium-ion battery) is used by AEVs to store the electricity. The motor needs this energy to power the wheels of the vehicle. The component of the car that needs to be plugged in and recharged is called the traction battery pack, and how effectively it does so affects how far the car can go in general.
The electric traction motor in plug-in hybrid electric vehicles is powered by a traction battery pack similar to an AEV. The combustion engine in the battery is the main distinction. When the battery is completely used up, PHEVs convert to using fuel to power the internal combustion engine. The lithium-ion battery, can be charged via a plug-in device, regenerative braking, or an internal combustion engine. PHEVs have a greater range than their all-electric competitors thanks to their battery and gasoline combo.
Both AEVs and PHEVs use a common battery charger. It can accept a Level 1 (120 V AC) or Level 2 (240 V for residential/208 V for commercial) connection. Some quick charging stations employ non-standard receptors known as SAE receptors or CHAdeMO. The type of charging station you can use will depend on the car you buy.