Hyundai KONA Electric Sets Range – Mission, Plans, and More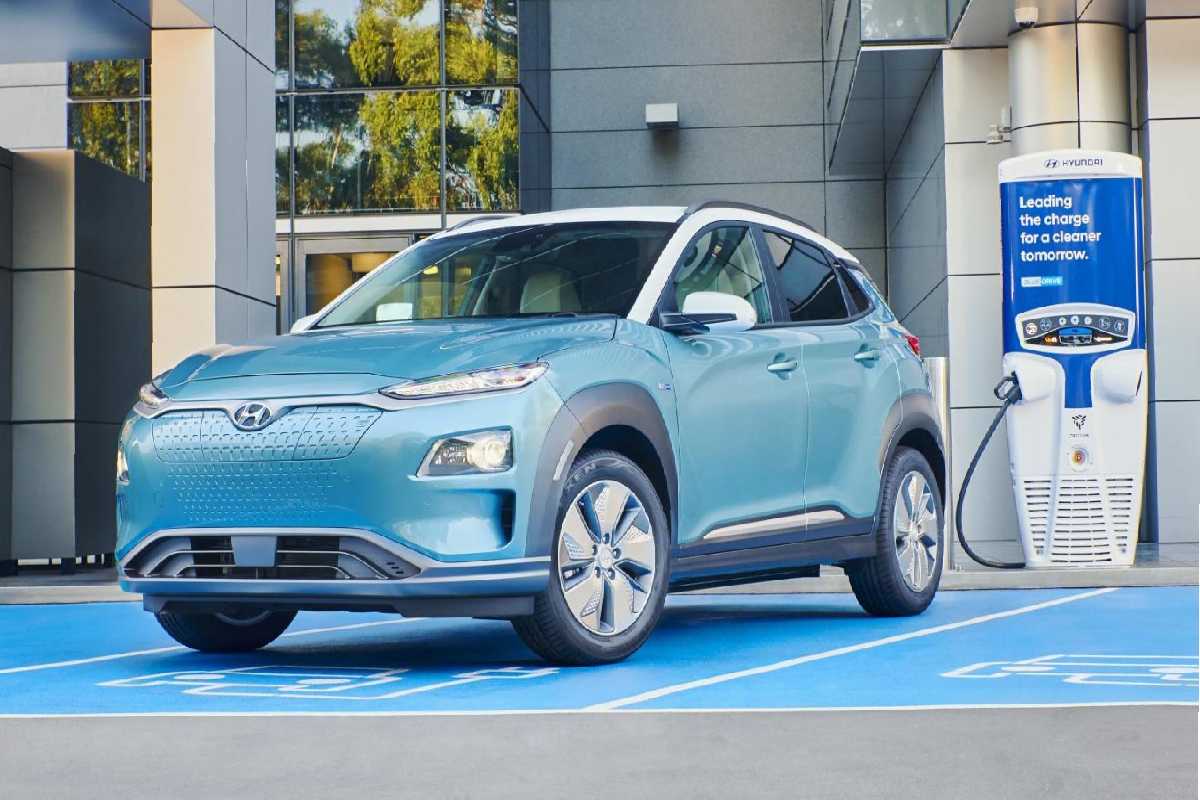 Hyundai KONA Electric Sets Range
The Hyundai KONA Electric Sets Range Record of 1,026 Kilometers: The history of Hyundai Contrary to what many people think, Hyundai cars are not made in Japan.
In truth, the Hyundai Motor Company is a South Korean-made car rapidly gaining popularity worldwide in the automotive sector.
Three KONA Electric vehicles successfully broke a record for range, demonstrating Hyundai Motor's leadership in electrified mobility.
The pure electric subcompact SUVs exceeded the target of 1,000 miles on a single battery charge, traveling 1,018.7, 1,024.1, and 1,026.0 kilometers (km) during a three-day range mission.
Because the power consumption rates of 6.28, 6.25, and 6.24 kWh per 100 km were significantly lower than the standard value of 14.7 kWh per 100 km established by the Worldwide Harmonized Light Vehicle Test Procedure, each distance also constitutes a record in terms of 64 kWh battery capacity (WLTP).
Mission
The Michael Cole, President, and CEO of Hyundai Motor Europe, said, "this expedition has demonstrated that our KONA Electric offers remarkable electric performance, efficiency, and battery range."
In addition to all the benefits of an eco-friendly electric car, "this lifestyle-oriented vehicle will continue to offer customers a spectrum of cutting-edge technologies and an attractive look of a small SUV."
At the northeast German racetrack Lausitzring, a roughly 35-hour test was conducted. Dekra, a European auto inspection business operating at Lausitzring since 2017, kept track of 36 driver changes while observing the test procedure and automobiles.
The Nexen N Fera SU1 low rolling resistance tires in the 215/55R17 size were standard equipment on all the test vehicles, which were all factory-specified and unaltered.
The only use of the available power was for propulsion; each car's air conditioning and entertainment systems stayed off.
To adhere to the rules for road traffic, only the daytime running lights were left on.
What is drive teams?
Two drive teams from Hyundai Motor Deutschland and one from the well-known German trade publication Auto Bild recorded average speeds between 29 and 31 km/h to represent typical European inner-city traffic.
On the third day, the vehicles could travel more than 20 kilometers with just 3% of their original fuel capacity. The cars continued to go after reaching zero percent charge for a few hundred meters before running out of fuel and stopping.
According to Jurgen Keller, Managing Director of Hyundai Motor Deutschland GmbH, "with this test. The KONAElectric verified what many of our customers already know. It is dependable, efficient, efficient, and environmentally efficient friendly lifestyle SUV that is practical for everyday usage.
Customers operating a KONA Electric or any Hyundai electric vehicle can anticipate traveling. Great distances without stopping for recharging or experiencing range anxiety.
Latest Hyundai Plan
Hyundai Motor has disclosed its aspirations to dominate the worldwide EV industry by introducing its new battery-only IONIQ brand.
In keeping with its "Progress for Humanity mission." The firm will roll out three new EV models over the next four years and provide customer-focused EV experiences.
By 2025, the parent firm, Hyundai Motor Group. Hopes to dominate the world in EV sales with a million battery electric car sales and a 10% market share.
Also Read: ELECTRIC VEHICLES CLASSIFICATION.