SC2 EV Concept – Ultrasonic Dynamic, Design, and More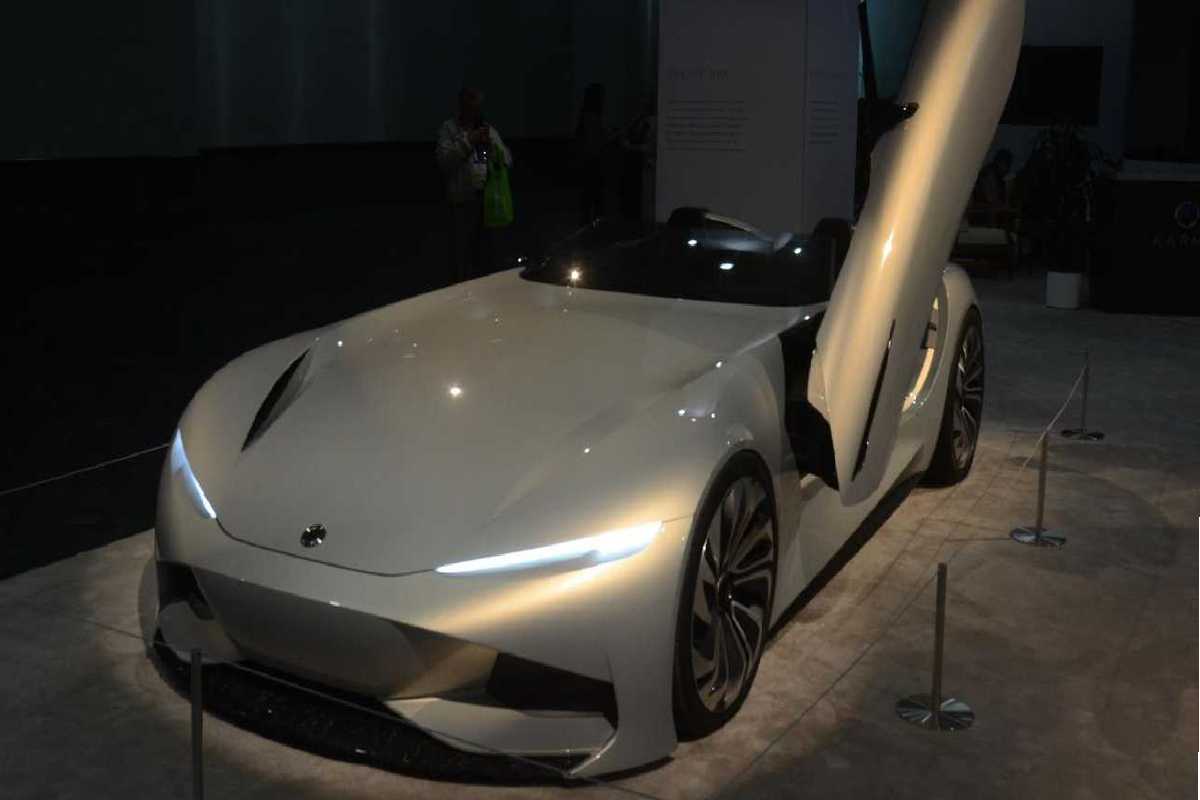 SC2 EV Concept
SC2 EV Concept by Karma Automotive: During Auto Mobility LA and the 2019 Los Angeles Auto Show, Karma Automotive unveiled its SC2 concept car.
A strong example of Karma's rise as a high-tech mobility incubator, SC2 features cutting-edge technology and design while embodying Karma IP.
Describe Karma SC2.
"Karma's SC2 is a compass pointing to our future as a tech-focused company. More than that, it serves as a sneak peek at our forthcoming design language and a provocative representation of Karma's upcoming intellectual property and product offerings, "says Dr. Lance Zhou,
CEO of Karma Automotive.
"We are to provide engineering, design, technology, and customization capabilities to others on our open platform, which serves as a test bed for new partnerships and technologies."
A remarkable complete BEV design, SC2 accelerates from 0 to 60 mph in just 1.9 seconds and produces an astonishing 1,100 HP.
Twin electric motors positioned in the front and rear produce a maximum power of 800 kW and a maximum wheel torque of 10,500 lb-ft (14,000 Nm).
With a 350-mile pure electric range, carbon ceramic brakes, a push-rod-operated racing suspension, and a Karma torque-vectoring gearbox, the SC2 is outfitted.
Ultrasonic Dynamic
The SC2 has the high-performance handling, and hand braking one would expect from an electric hypercar thanks to an ultrasonic dynamic regeneration panel.
The end effect is a car that can dazzle Hollywood's elite along Rodeo Drive in Los Angeles and master the narrow curves and heart-pounding straights of California's mountain, canyon, and coastal regions.
As we eagerly accept the challenge of enhancing experience-driven mobility, SC2 provides an optimistic and bold message about Karma's future, according to Karma VP, Global Design and Architecture.
With SC2, we have gone beyond the capabilities of a conventional high-performance luxury car to increase the pleasure of the open road through connected, interactive patented technology."
Automotive and gaming fans can relive their prior drives through simulated driving experiences in their cars thanks to Karma's unique Drive and Play technology integrated into SC2.
What is a triple HD camera?
The car is captured 360 degrees while moving in a 3D environment using frequency-modulated continuous wave (FMCW) lidar sensors and three high-definition cameras mounted under the windshield.
The sophisticated technology in SC2 simultaneously records all aspects of driving in real-time, including turns, braking, acceleration, light simulations, sounds, air temperature, and audio playlists.
An attached smartphone serves as the cabin's rear-view mirror. At the same time, the adaptive laser projector in SC2 repeats the voyage after the drive, converting SC2 into a driving simulator where the user may practice their skills.
Then, drivers can share their Drive and Play experience with others and broadcast other drivers' routes from around the globe while driving simulations are taking place on well-known roads and race tracks.
Design and Proportions
According to, "Karma's unique intersections of technology, performance, and luxury are expressive in SC2's radical design and dimensions.
Our usual goal for ourselves is to grow a street-ready hyper vehicle idea using Karma's technology and parts.
Now, SC2's technology can be included in a range of upcoming cars thanks to Karma's open platform."
In its posture and surface, SC2 epitomizes Karma's distinctive design character.
The brand's futuristic, technologically driven future serves as inspiration for a custom Vapor Gray hand-painted body, while improved aerodynamics dominate the exterior design.
Generous length from the front axle to the windscreen is still a distinctive feature of the Karma design. The doors' innovative articulating hinges softly rise and forward to expose a striking profile and fiber optic headliner.
Under the dashboard and seats of SC2, a 120kWh I-shaped battery is located in the middle tube.
Also Read: Parts of EV's