Scania's Fully Electric Truck with 250 km Range – Benefits, Free Transport, and More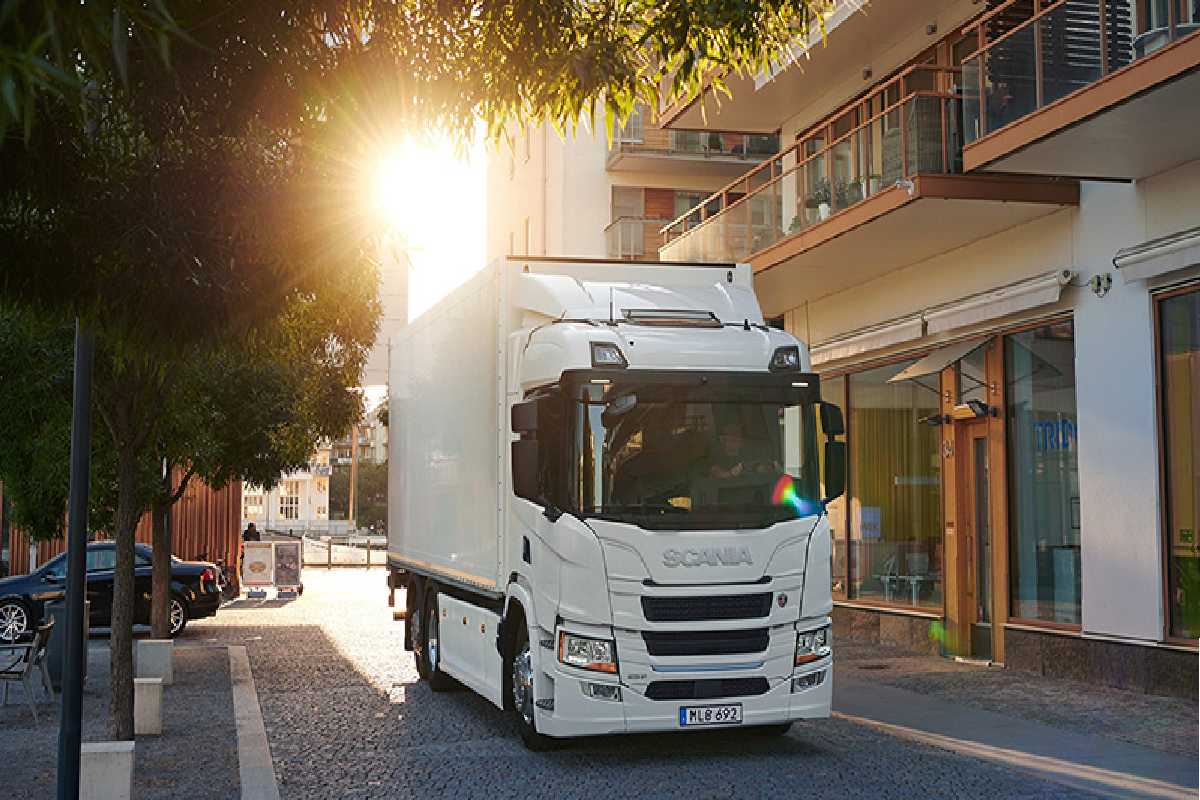 Scania's Fully Electric Truck with 250 km Range
Scania's Fully Electric Truck with 250 km Range: With its headquarters in Södertälje, Scania AB is a significant Swedish company specializing in commercial vehicles, huge lorries, trucks, and buses.
Moreover, it produces diesel engines for general industrial, marine, and heavy vehicle applications.
Vabis of Södertälje and Maskinfabriks-aktiebolaget Scania of Malmö merged to establish Scania in 1911.
After the merger in 1912, the business relocated once more to Södertälje. The current locations of Scania's production plants include Finland, Sweden, France, the Netherlands, Thailand, China, Argentina, Brazil, and the United Kingdom.
Scania's Launch
Now, Scania is introducing its first entirely electric truck. The Scania electric truck can go up to 250 kilometers (km) before needing to return safely to its home depot for overnight charging.
The driver can quickly charge the vehicle while taking a break or during regular operational breaks if a more extended range is required.
Either five batteries, totaling 165 kWh, or nine batteries, totaling 300 kWh, can be put in the truck.
The range is 130 kilometers when using five batteries. Of course, the range depends on the individual's weight, body shape, and topography.
There is no room for batteries because the combustion engine has been removed. On the chassis frame are attached additional batteries.
The new electric motor produces 230 kW, or around 310 hp, of continuous power. Two gears let the motor deliver strong power across a more comprehensive speed range, enhancing comfort.
Benefits
The increased controllability of an electric motor over a combustion engine is one of its main advantages. In actual use, the consumer will notice this through the powertrain's quicker acceleration and response.
Along the chassis frame are additional parts for fully electric propulsion, such as battery management units, battery cooling components, an electrohydraulic steering system, an electric air compressor, and an inverter.
The battery-powered truck from Scania has a CCS charging connector so that it may be charged from the power grid.
The five battery packs will charge in less than 55 minutes with 130 kW DC charging, and the nine batteries will charge in less than 100 minutes. Regenerative braking is another method that the truck might use to charge.
Features of Scania's new truck
The new Scania truck has a fully electric power takeoff feature. Auxiliaries are connected to an electrical connection box known as a DC box situated on the chassis rather than the interface typically found on the gearbox or engine.
It creates a DC link with a 60 kW PTO maximum for body auxiliaries like hook lifts and refrigeration systems.
The L- and P-series cabs, intended for urban operations, are the Scania electric truck choices.
With unparalleled visibility, the low-floor L-series cab mainly specializes in crowded city circumstances.
What is sustainable emission?
Free transport
According to Anders Lampinen, Director of New Technologies, "Sustainable emission-free transport is becoming an increasingly important need for transport firms."
"Buying an electric vehicle is an investment in the customer's brand and the market as well as its fleet.
The customer may use the electric truck to keep one step ahead of the competition, understand infrastructure concerns, and begin to prepare for the future.
Also Read: Connector to charge a variety of EV's