Torque in Electric Vehicles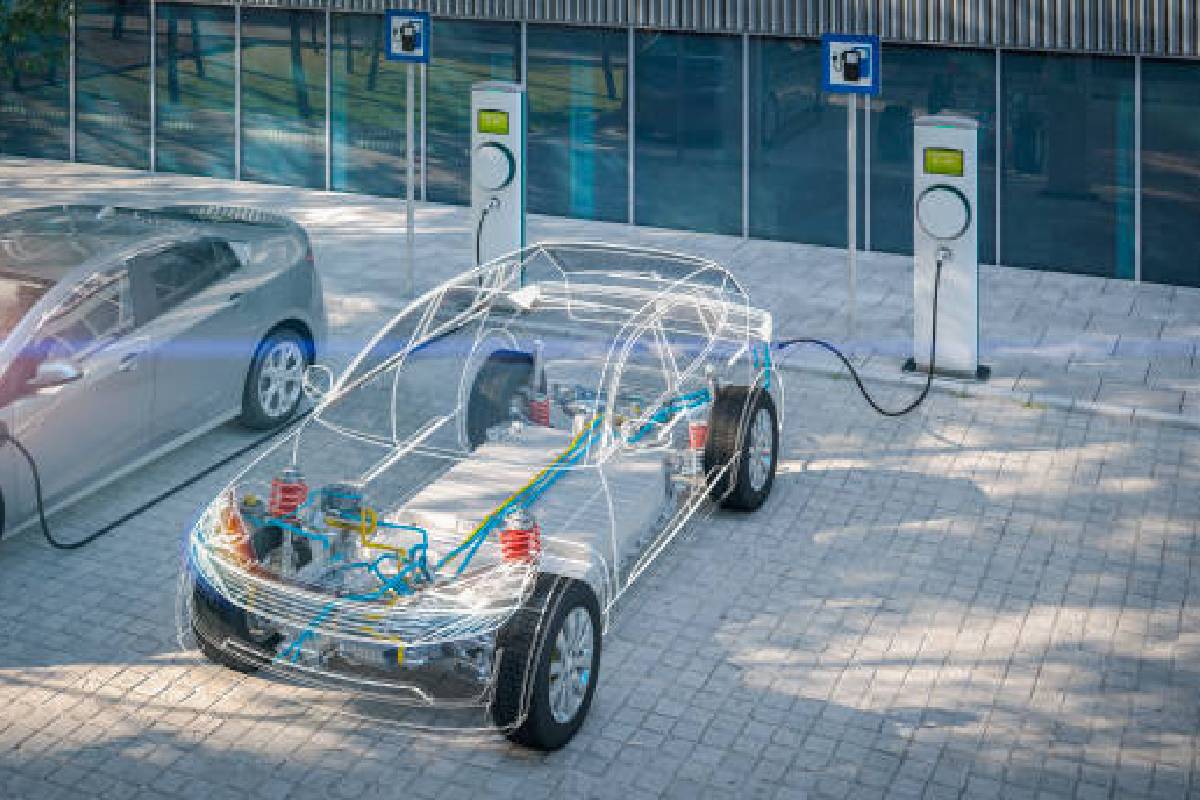 Torque is the engine's 'turning or rotational power,' or how much power it can create.
Torque may be thought of as the car's "strength.
It is also known as 'pizzazz' or 'pulling power.' The turning power is comparable to that of spinning a wrench.
More torque, the faster the acceleration that propels the car from 0 to 60 mph while you are pressed against the seat.
A gasoline engine provides maximum horsepower at RPMs ranging from 7000 to 8000.
It features a very flat torque curve with enough power until you reach higher speeds, when it tapers down due to lower intake oxygen density.
An EV, on the other hand, has its maximum accessible immediately regardless of speed or gear.
A gas-fueled car requires time for the fuel/air combination in the cylinders to burn and expand, whereas an EV only need time for electrons to flow.
Electric vehicles have an immediate torque curve, whereas gasoline vehicles have a torque curve that develops with RPMs.
Consider the amount of force required to open a door vs the amount of force required to split a board in half.
An electric motor produces maximum torque from 0 RPM.
Resulting in fast acceleration and improved hill climbing capability without the lag time associated with turbos or superchargers.
Because they can create a lot of exhilaration even at high RPMs, EVs have an extremely steep torque curve.
Because DC current rather than gas pressure powers electric powertrains, no gear shifting or revving of the engine is required.
Torque curve represents the connection between power production and crankshaft rotational speed.
At low speeds with high exhaust gas flow, a maximum torque is produced.
This is key reason to great acceleration.
Combustion engines also employ gears, which allow them to turn fewer rotations per minute while producing more power.
This will allow them to travel longer distances on roads at faster speeds than electric automobiles.
Electric vehicles, employ a single gear that generates maximum performance at all speeds.
This may accelerate quicker than gas-fueled vehicles.
To reiterate, Why can't a gasoline engine provide quick torque like an electric vehicle?
There are two explanations for this. For starters, because a gas engine is heavier than an electric motor.
It reduces the vehicle's capacity to accelerate as rapidly as an EV.
More significantly, gasoline engines squander a lot of electricity just getting the car started, even if they can hold greater speeds for longer than an EV.
The electric motor within an EV provides torque, which produces the necessary force to propel the vehicle faster than its traditional equivalent.
While EVs will not be tearing up the track like a Lamborghini or Ferrari, immediate torque allows them to accelerate quickly from a standstill.
Although there is something incredibly fulfilling about maintaining a car inside its maximum torque zone.
It appears that the electric motor is the future for pure performance.
Also Read – https://evarticle.com/2022/10/05/heavy-electric-vehicles/