Jeep Magneto – Electric DNA, BEV Concept, and More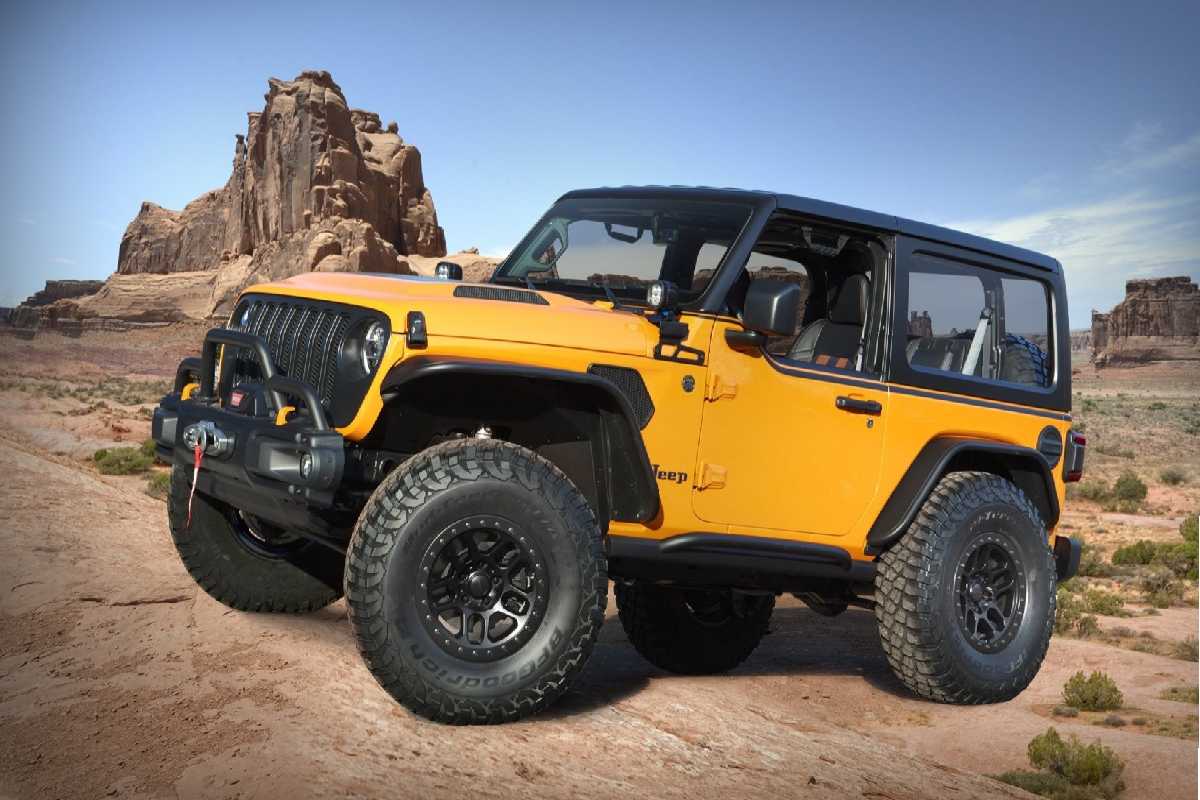 Jeep Magneto
The original 2021 Wrangler Magneto concept from the Jeep magneto will undoubtedly be recalled.
Concept of Jeep magneto
The Magneto concept, an all-electric off-roader with a six-speed manual transmission, gives us our first glimpse of what Jeep's future might look like.
The original Magneto design could match the performance of a V-6-powered Wrangler thanks to four 800-volt battery packs that each provided 70 kWh of power.
Through 285 horsepower and 273 lb-ft of torque, the SUV could go from 0 to 60 in just 6.8 seconds, imposing for anything this side of a 392. That seemed speedy, but the brand-new Wrangler Magneto 2.0 raises the bar significantly.
Jeep is steadily updating its lineup to position the brand as the greenest SUV marque in the world, while several automakers are already well-established in the EV market.
Production Jeep 4xe plug-in hybrids are currently on dealership floors, but the company hasn't yet unveiled a fully electric Jeep vehicle.
Meanwhile, Jeep subtly hints that it wants to be the most off-road competent and greenest.
Given the lineage Jeep relies on, it doesn't have many options; bringing something other than the enormous and compelling Magneto 2.0 Concept would reveal a weakness in its defenses.
Electric DNA
The Christian Meunier, the Chief Executive Officer of Jeep, said during our time with the company, "Electrification is an amplifier of our DNA." Jim Morrison, senior vice president, and managing director of the Jeep Brand North America, politely declined to respond when prompted.
However, a week prior, Morrison stated at a press conference that "we're more confident than always that this is the coming; electric [powertrains] are wild, influential, quiet, and give amazing control," adding that "a lot is happening at Jeep right now, and very quickly by the way."
A production Jeep EV is getting close to reality, going by the enormous strides achieved by the Magneto 2.0 BEV, a new and improved version of the first Magneto concept that made its debut last year.
The all-electric 2022 Magneto 2.0 idea is a lean, mean. And enormous battery-powered vehicle with double the horsepower and triple the torque.
Jeep Wrangler Magneto 2.0 BEV Concept Powertrain
Magneto 2.0 gains more capability, technology, and control power. Magneto 2.0 adopted a stick shift for its 2021 debut.
The build began with a 12-inch extension of the two-door wheelbase of the Magneto 2.0, the removal of the factory
Rubicon engine, the installation of a better battery-electric system, and, oddly enough, the retention of a manual transmission.
Jeep retains the BEV's status as an "open laboratory" to understand how this vehicle is evaluated in a real-world setting, despite this being an unusual decision.
Driving the Jeep Magneto 2.0 Concept
The manual transmission in Magneto 2.0 requires some practice, unlike a traditional stick shift.
Drivers select a preset gear to start in, either 2WD, 4WD high, or 4WD low. And then let out the clutch without locating the natural "friction point" as they would in a conventional car.
Magneto 2.0 won't stall or kick if you fully release the clutch while it's in gear. Even in gear, the clutch is only used to select and change gears. Once the throttle pedal is depressed, the car will begin to roll.
Comparing Magneto 2.0 to its 2021 predecessor reveals its strength to be both apparent and refined.
Its polished temperament makes smooth throttle transitions possible. Especially while climbing stairwells that are off-camber and uneven terrain in low range.
Also Read: Landrover EVs – Explore Charging, Mild Hybrid, and More