Vanderhall Brawley – Powertrain, Energy, and More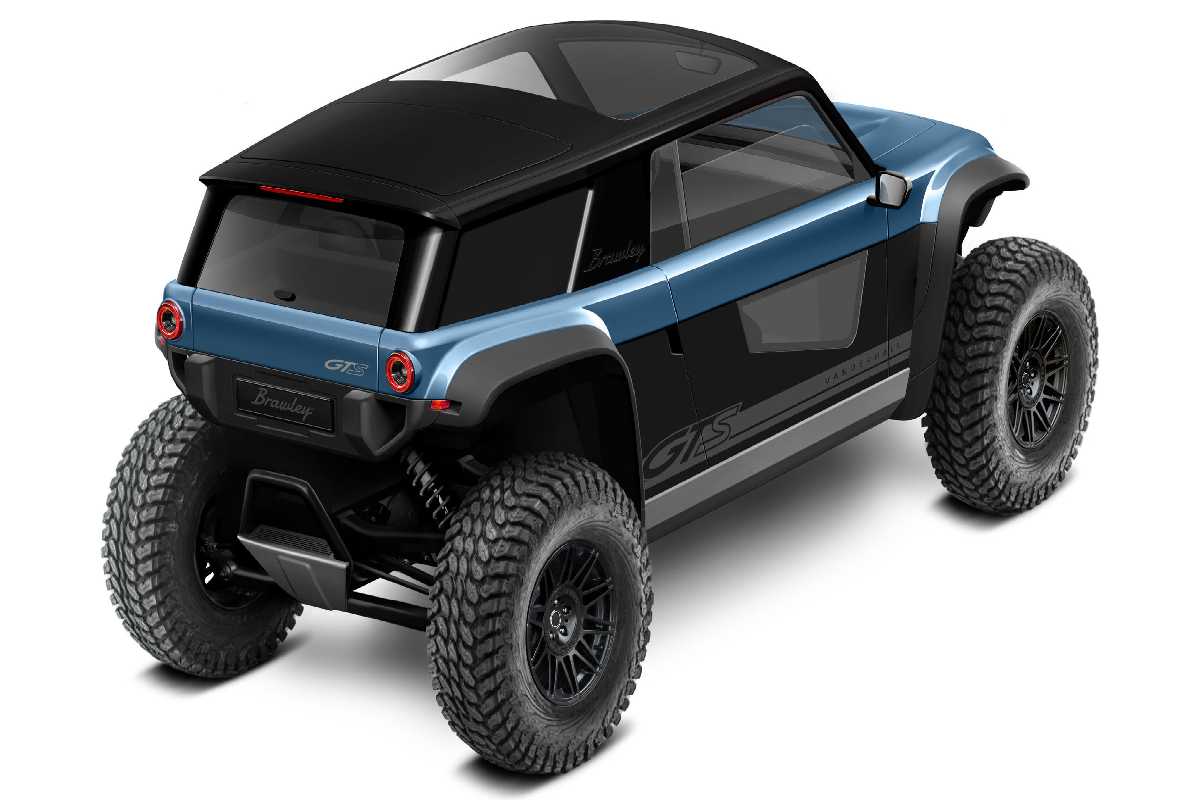 Vanderhall Brawley
The Vanderhall Brawley will have four-person seating and a completely enclosed, heated, and air-conditioned cabin with a sky roof as an option.
Windshield wipers, a Bluetooth Kicker sound system, heated seats, and potential ViDAR system capabilities are additional features or options.
Obsidian Black, Jean Grey, Ivory White, Royal Blue, and Ida Rose body colours can all be ordered with red seat belts. Green seat belts with a black body are also available.
Powertrain
Each wheel is precisely controlled by four electric motors.
Compared to 48V or 96V powertrains, 300-volt design is more efficient.
A single unit houses the cooling system, brakes, gearbox, inverter, and gears.
Utilizing modern lubricants and materials results in up to 10 years of maintenance-free operation.
Energy:
40 kWh of energy storage (optional for 200+ miles) $5,000 for the Brawley GTS+ extended range option
6-kW power supply
Advanced battery conditioning technology boosts battery life and extends cold weather range.
With available DC rapid charging, 80% of a battery's capacity can be reached in less than an hour. This technology uses class-leading NMC pouch cells for energy density.
The BrawleyTM offers a variety of practical charging options with an estimated range of 140 miles (an optional extended
pack delivers over 200 miles), DC fast charging, an onboard 6-vatt charger, and regenerative braking. In summary, the
BrawleyTM offers outstanding leisure motoring, modular adaptations, and a battery-electric powertrain that is incredibly powerful while environmentally quiet and clean.
Electronic Off-Road Low-Speed Modes
Ecrab
The BrawleyTM can turn side to side like a crab by steering in-phase, which causes all four wheels to turn simultaneously in the same direction.
Esteer
Counter-phase 4-wheel steering is best for confined spaces because it has a smaller turning radius.
Etank
When space is at a premium, turning the vehicle in the opposite motor direction allows for tank-like manoeuvre.
Ecrawel
ecrawlTM mode is best for control when ascending and descending steep inclines. This setting also allows for hill-hold.
Dimensions
Vanderhall produces more than just three-wheelers. Vanderhall will pioneer and establish a new class of adventure vehicle with the creation of the Brawley.
Off-road vehicles made by Vanderhall are not cars. They don't comply with car safety regulations and lack airbags. In rainy circumstances, off-road vehicles may handle differently from regular vehicles.
Always buckle up and use a full-face helmet that has received DOT approval.
Also Read: Jeep Magneto – Electric DNA, BEV Concept, and More