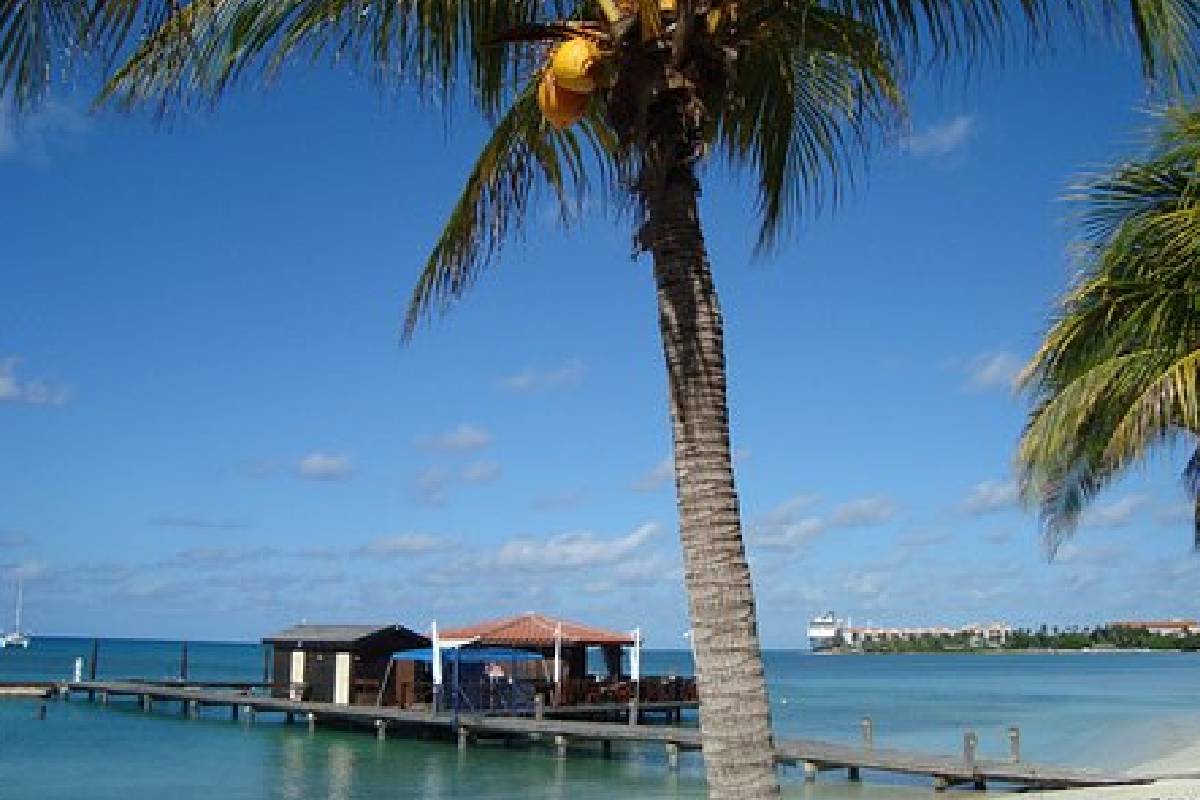 Aruba is a nation with a distinctive cultural heritage. Approximately 100 different nationalities are represented here. It has long been a melting pot. Aruba has been dominated by Arawak Indian tribes, Spanish conquistadors, British colonists, and Dutch settlers during the last millennium. As a result, you will discover that a large portion of the population on the island is trilingual, speaking Dutch, Spanish, English, and Papiamento.
We all enjoy the Caribbean for its pleasantly warm weather and constant illumination. But on the island of Aruba, there is more than meets the eye. Aruba is where tropical splendor meets cultural legacy, with a vibrant dose of culture, art, and nature. Here are a few justifications for choosing Aruba for your upcoming Caribbean vacation.
Aruba's colonial past is also evident in the architecture found across the island. Fort Zoutman and Alto Vista Chapel are two treasures.
Places You Need To Visit On Aruba Island:
1. Beautiful beaches
Aruba's culture would be incomplete without a lovely environment to match it. The beaches of Aruba are where love at first sight begins. The top three beaches in the world, including Eagle Beach, are accessible from the nation's capital. Most of the resorts are situated in Palm Beach, which is also the hub of activity.
Boca Catalina offers a less commercialized but no less stunning impression of Aruba's white sand for those seeking a more off-the-beaten-path experience. Dos Playa in Arikok National Park, distinguished by its two rocky coves, was our favorite beach of all.
2. Arikok National Park
Aruba provides a unique combination of animals, caves, and some of the best beaches in the world. The leading destination for those who love the outdoors is Arikok National Park.
Arikok National Park is situated on the island of Aruba's east coast and makes up around 20% of the total area. Dos Playa, Quadiriki Caves are coral limestone caves with Arawak Indian rock carvings and Mount Jamanota. Aruba's highest peak at 617 feet "tall" are just one of the fascinating things one may find in the park.
The island's central Casibari and Ayo Rock Formations are another geological wonders. These angular structures provide information on Aruba's volcanic origin 90 million years ago.
3. Aruba's diverse wildlife
Aruba is also home to a wide variety of wild animals. Cacti, aloe vera, and Divi-Divi trees are among the plant species found on Aruba (which tilt southwest due to powerful trade winds from the northeast). The Aruban parakeet, Aruban rattlesnake, and burrowing owl are a few of the island's most unusual animal species. You'll be enthralled by Aruba's natural beauty whether you're an outdoor expert or a casual hiker looking to get away from the beach.
Is Aruba safe?
One of the safest Caribbean islands is regarded to be Aruba. Violence against tourists is exceedingly uncommon.The US State Department maintains a level 1 recommendation for travellers to "take customary care" when travelling there. There have been no acts of terrorism since World War II.
Although Aruba is generally considered to be a safe place, you should nevertheless exercise caution and obey the following advice:
Never venture out alone at night.
Never swim while inebriated.
When swimming in the ocean, take care to avoid currents and marine animals like jellyfish.
Aruba has the Zika virus, so if you're pregnant, you might want to avoid visiting.
When possible, keep your valuables locked away, and be on the lookout for pickpockets.
Avoid sitting directly beneath a palm tree that has coconuts.
Put on plenty of sunscreen to keep the sun off of you.