How to Apply for a Cruise Visa?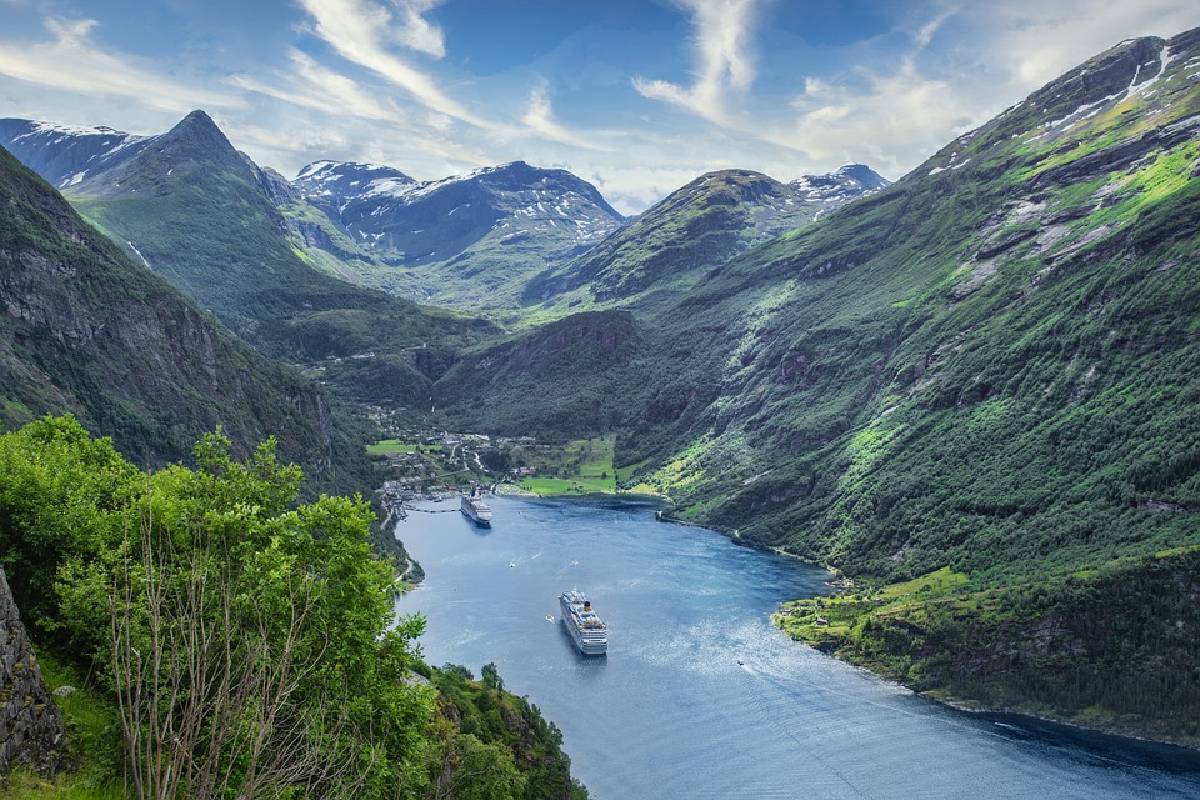 How to Apply for a Cruise Visa
How to Apply for a Cruise Visa?: When it comes to the paperwork required to enter and leave foreign nations, international travel involves a variety of perplexing concerns.
Some nations demand visitor or tourist visas in addition to a current passport, which may necessitate an application process and a charge. It can all get pretty difficult when you consider the fact that you will be arriving by cruise ship (which in some situations may be subject to various restrictions). Research is usually the first step, and we've done some of it here to help you get started. Here are some introductory details regarding whether you require a visa for your cruise as well as how to apply for one.
Do I Need a Visa on My Cruise?
It varies. Numerous well-known cruise destinations for North Americans, like the Eastern and Western Caribbean, Alaska, and the Western Mediterranean, do not demand visas.
However, ships that make calls to more far-flung ports may include excursions into nations that require visas for entry.
Additionally, there are several places where cruise passengers or cruise passengers on authorized tours do not require a visa but independent travelers do.
How do you know which countries have which rules?
Although your cruise line may come to mind, they are not necessarily the most helpful. About whether you require a visa for your particular cruise, many cruise lines provide information on their websites and in the cruise documents. However, they then add fine print that says it is not their role to issue traveler visas or to provide guidance on such topics (despite the fact that they just did so). In essence, the words offer "advice," but they also make it clear that you shouldn't rely exclusively on them.
Asking other passengers who have taken cruises to the same destinations as yours whether they need visas is a great way to get information. People who have recently visited a port can frequently provide first-hand information about the specifics of the visa procedure there.
How Do I Get a Cruise Visa?
Completely reading
By carefully reading all the material on the websites of your home nation and your cruise company that is particular to your cruise route, you can avoid a lot of hassles.
Together, you should receive a thorough explanation of the regulations as well as details about potential cruiser visa exceptions.
Consult a travel professional
You can typically receive the information you need regarding which countries require visas, how much you can anticipate pay and where to get them from a reliable travel agent who has expertise in both travelling on cruise ships and reserving them for travelers. Some even charge their consumers to use the service.
Review Services
Utilize a commercial visa service just after looking at the nation's official website. This will give you a clear idea of your ability to manage the application on your own.
Additionally, you can compare the direct cost levied by the embassy with the cost of the third-party visa provider.
Think ahead
Although it is advisable to start the application process as soon as your cruise is confirmed, most cruise visas may be obtained in less than a week.
Some nations want photographs, even for e-visas. Others might merely mail visas.
The best time to investigate and apply for visas is soon after your cruise has been booked in order to avoid last-minute frantic rushes and surcharges for expedited services.