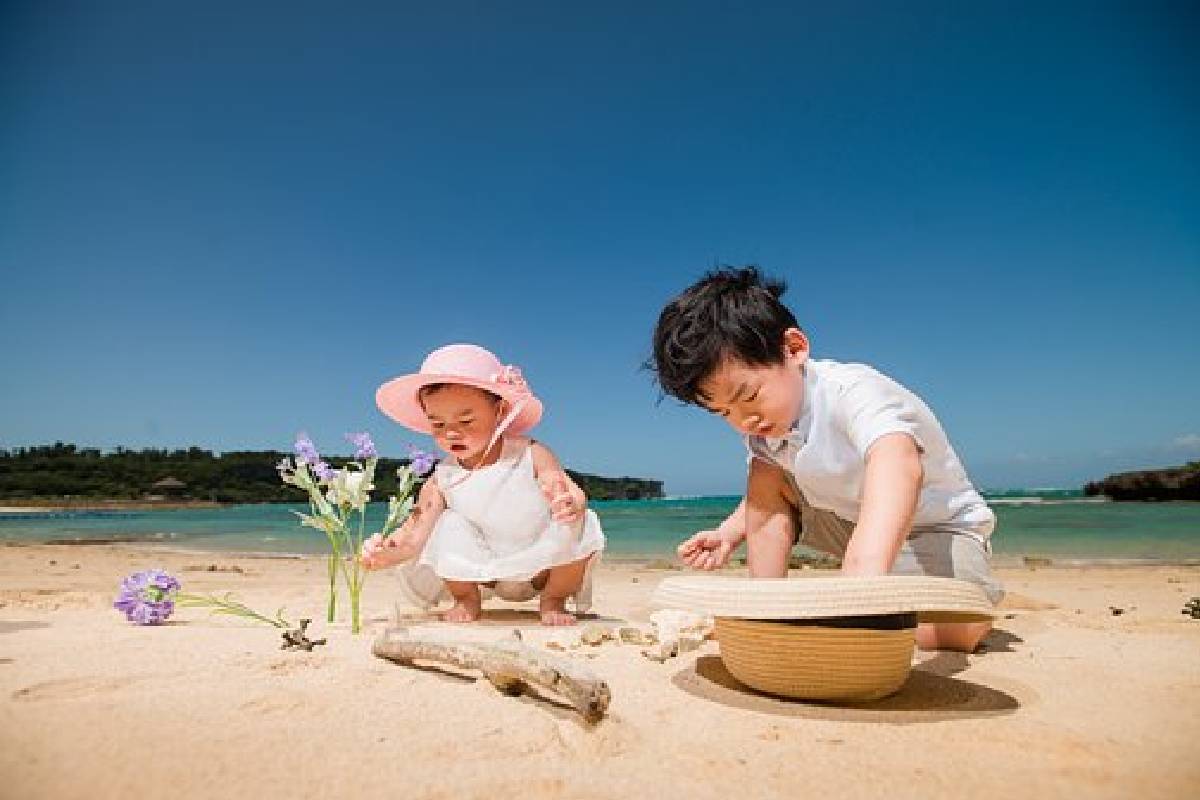 How to Travel with Kids
How to Travel with Kids?: The stress of family travel can be overpowering. You'll encounter difficulties whenever you travel with children, however they grow simpler the more you do. One of the finest things you can do to ensure a smooth family trip is to be well-prepared. However, there are numerous simple things you can do to reduce stress, save money, or save time on your upcoming trip.
Here are some advice for travelling with kids that we believe to be the most practical and doable.
Avoid Overpacking
Every item that parents typically bring for their children to utilise at home.
You might believe that carrying familiar goods will maintain consistency in your habits and ensure you have all you need.
However, there is a considerable probability that you will find yourself carrying at least one child at the conclusion of a hard day.
Additionally, you shouldn't be carrying 100 pounds of luggage.
Instead, take as little luggage as you can.
Trying to keep all of your home routines will be impossible because travelling itself will disrupt them.
It will only result in annoyance and a stiff neck.
Make all the reservations you can
You might be accustomed to travelling, exploring the area, and selecting a location to stay. Children cannot use this.
When you reach somewhere new, you should head straight to your accommodation, drop off your baggage, and give the kids some time to recover.
This is especially true if the day of travel was extensive. Thus, making reservations for your lodging is crucial.
Book the first night or two of your stay in advance if you want some location flexibility, then once you're established, pick where to stay for the remainder of your vacation.
Explain the Trip to Your Children
It's crucial for first-time vacationers to explain the itinerary to kids in advance.
Kids aren't pleased when they're uncomfortable, which can happen if there are too many novel things happening.
 Snacks, Snacks, Snacks
Children who are famished quickly turn from having fun to being miserable because of hunger.
Always keep snacks on hand for your children!
You never know how long it will be until your next meal.
There can be a flight delay, unexpected traffic on the way to your hotel, or a tour that goes a little longer than intended.
Pay more for quality equipment.
Purchasing quality equipment does not require you to purchase Tumi bags for every member of your household.
You don't have to own the most costly and greatest version of anything.
Investing a little more in high-quality equipment means getting a lightweight, foldable travel stroller that will last while you wheel your youngster about the city.
A travel car seat operates in the same way. If you have the extra cash, you should choose a seat that weights 2 pounds rather than 5 pounds.
It is worth a bigger cost if it would simplify your life and you'll use it frequently.
When you're not struggling to lift a huge, heavy suitcase into and out of a taxi at the end of a hard day, you'll be grateful for high-quality equipment.
Monitoring Your Child
It may seem apparent, but keeping tabs on your kids is crucial enough to mention.
Kids will be kids no matter what you're doing, whether things are going well or you're having a logistical nightmare.
You might be shocked at how quickly you can become engrossed in something and discover that your toddler has walked off to the train station store to look at the candy bars.
 Give Kids Your Contact Information
Despite your best efforts, if a youngster gets missing, you'll want them to have your contact information.
The following information should be included in your contact information:
Name
Telephone
Your email address
Nearby address
A note in one of their pockets is the greatest approach for young children to give out contact information. Tie a small card to their belt loop or place it inside of their shoe if they don't have pockets. Don't be hesitant to use your imagination, but make sure your child is aware of where it is.
Also Read: Flying Cheap