Megacities Around the Globe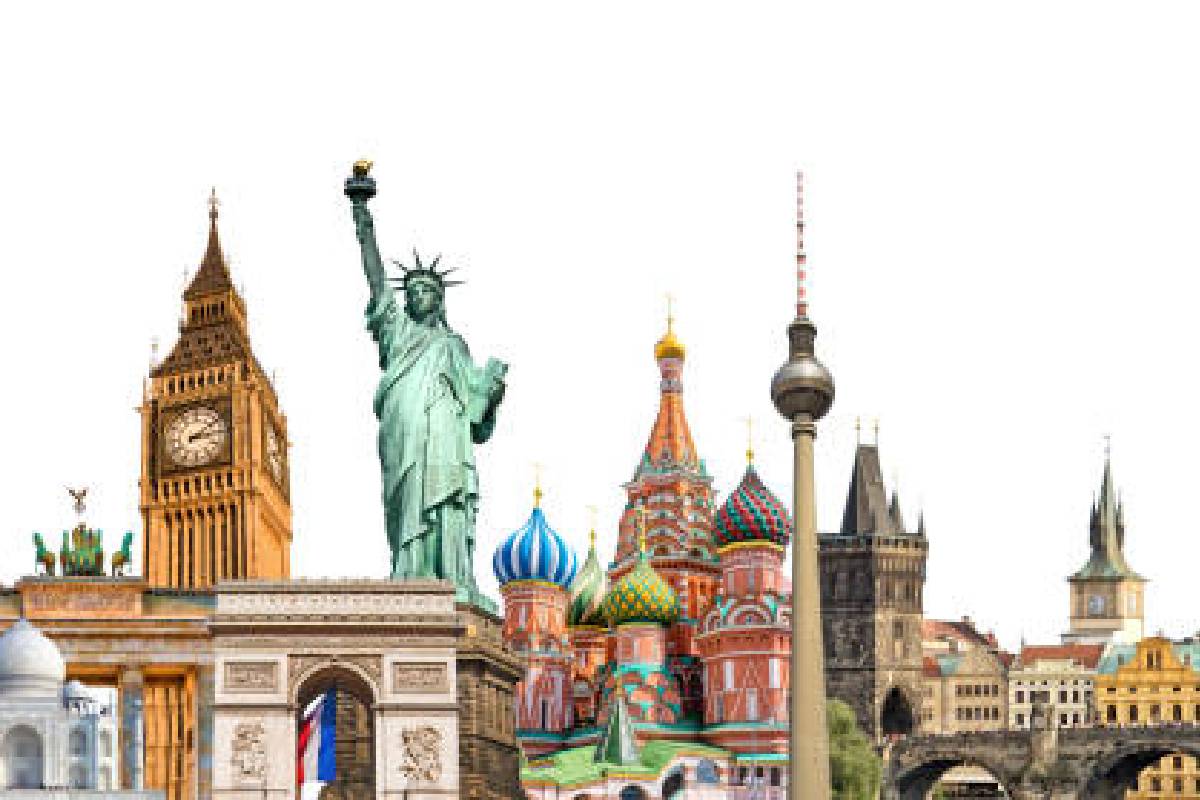 Megacities Around the Globe
Megacities Around the Globe: The ever-expanding, multidimensional metropolis with a population of more than 10 million are known as megacities.
To accommodate the expanding population, these cities have built sophisticated infrastructures, such as vast subway networks, reasonably priced housing, and sanitation systems. These are living, breathing, highly efficient entities, not just any average cities.
Mumbai, Maharashtra, The City of Dreams, winner of the 2018 Holidify Explorer Awards
Mumbai has a population of 23,900,000.
Mumbai is a breath-taking contrast of disorder and promise, luxury and destitution, modernism and tradition, and the old and the new.
Mumbai, previously Bombay, is renowned as the "City of Dreams" and has a long colonial history. From Gandhi's visits to the city to the fierce demonstrations against the Simon Commission in 1928, the city has witnessed many significant moments in the nation's quest for independence.
Mumbai is now a magnificent fusion of cultures and ways of living. The city incorporates everything into its structure to create its unique identity.
Mumbai is a megacity of the world that proudly boasts of stories from various walks of human survival, from European and Portuguese residents who migrated to the city years ago to upcoming actors struggling to make it big on the silver screen; from Bollywood superstars to big industrialists to tribes of fisherman and slum dwellers.
Optimal Period:
 Tokyo, Japan – A lovely blend of the ancient and the new.
Tokyo has a population of 38,140,000.
Japan's metropolis, Tokyo, is a combination in every way.
This metropolis is renowned for its cutting-edge technology, eccentric pop culture, and simultaneous adherence to tradition.
It's the perfect place to live if you want variety and adventure because each locale has something unique to offer.
Tokyo, located in South-Eastern Japan, is home to tall skyscrapers, spotless highways, and beautiful architecture, as well as forests, ancient shrines, and cherry blossoms in the spring.
Tokyo is one of the most efficient megacities to live in, combining lyrical splendor and technological marvel.
October to November and March to May are the best months.
Shanghai, China, a colossal Chinese city
Shanghai has a population of 34,000,000.
Shanghai is one of the most significant cities in China.
It is both the most populous megacity in the world and the most populous city in China.
Shanghai is one of the greatest tourist destinations in China because of its abundance of attractions.
Shanghai has played a significant role in China's rapid ascent in the contemporary world. It is the busiest container port in the world as well as a major worldwide financial hub.
With some of the world's tallest buildings, including the Shanghai Tower, the Shanghai World Financial Centre, and the Jin Mao Tower, the Pudong area skyline is proof of Shanghai's dominance as China's financial hub.
March to May is ideal.
Indonesia's Jakarta is a blending pot of diversity.
Jakarta has a population of 31,500,000.
Jakarta, Indonesia's capital, serves as the country's political, economic, and cultural hub.
It was founded in the 14th century, has a long and varied history, and is a city that has undergone an exciting metamorphosis thanks to its busy streets, strong ties to its own past, and role as Indonesia's economic center.
Some visitors may be initially overwhelmed by Jakarta's enormous layout, throngs, frenzied traffic, and the sheer speed of city life.
However, Jakarta is a megacity of the world with fascinating contrasts of the ultra-modern, traditional, luxurious, and modest below this sometimes-hectic surface.
Optimal Period
The City That Never Sleeps is New York City, USA.
New York has a population of 23,876,155.
A recognizable megacity on a worldwide scale that has inspired people throughout the world with its stunning artwork, film, and architecture.
New York, also referred to as the Big Apple, is a popular tourist destination because of its spectacular skyscrapers, Broadway productions, and stunning landmarks.
Since residents of New York come from all over the world, the city is genuinely global.
Best Time: All year round.
Also Read: Things to do in Amsterdam