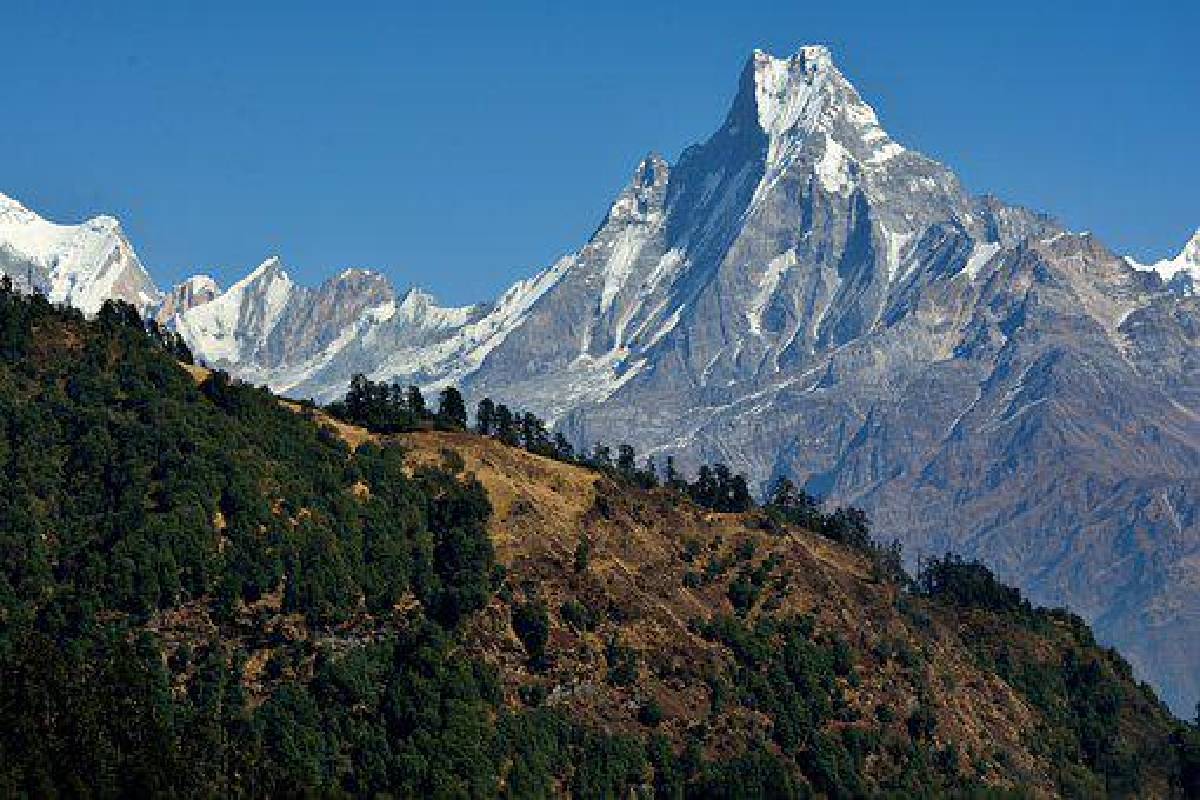 Nepal's Top Destinations
Nepal's Top Destinations: A trip to Nepal is a top choice for many tourists, whether they want to climb Mt. Everest or pay respects at the Buddha's birthplace.
The nation has some of the most diverse landscapes on the earth, ranging from snow-capped mountains to subtropical woods, and is located in South Asia along the Himalayan mountain range between China and India. The culture of Nepal is equally diverse, with hundreds of years old temples and shrines, a plethora of vibrant festivals, and a wide variety of exotic goods to browse and buy.
This country provides more unforgettable travel experiences than can be fit into a single visit, ranging from adrenaline-filled pursuits like mountaineering, kayaking, and paragliding to peaceful strolls through old temples and secret palaces. An overview of Nepal's top tourist destinations
Kathmandu
As all international planes land in Kathmandu, the cultural center of the nation, most adventures in Nepal start there. Kathmandu, a teeming metropolis of more than 1 million people, is a disorganized mash-up of tourist stores, trekking outfitters, hotels, restaurants, religious sites, and artisan studios.
Despite the fact that the city's renowned Durbar Square is presently being repaired following the recent earthquakes, there are many more worthwhile intact sites to see.
The historic Buddhist complex of Swayambhunath, perched atop a wooded hill, is a must-see destination with panoramic views of the Kathmandu Valley.
The Swapna Bagaicha, commonly referred to as the Garden of Dreams, is another destination that attracts lots of tourists. If you're seeking for a peaceful location to get away from Kathmandu's bustle, this is a perfect choice.
Annapurna Loop
In northwest Nepal, the Annapurna Circuit provides hikers with an unmatched outdoor adventure.
The traditional journey takes visitors deep into the Himalayas, past deep gorges, across barren plateaus, and through lush subtropical valleys studded with terraced farms, showcasing the region's diverse landscapes.
Along the way, there are a lot of temples and charming villages to see.
The route, which begins just east of Pokhara, takes around three weeks to complete, however many hikers fly out of Jonson Airport after walking half of it.
There is also the 8 to 12 day Annapurna Sanctuary Trek, which is less strenuous but no less stunning. One of the most well-known treks in Nepal, it has lodges and tea stops every hour or less, at least until the highest stages.
Lumbini
Buddhist pilgrims in large groups can frequently be seen in Lumbini, the supposed birthplace of Lord Buddha Siddhartha Gautama.
The fabled location draws researchers, academics. And interested tourists alike thanks to archaeological discoveries that date back to about 550 B.C.
Here, Maya Devi, the mother of Buddha, gave birth close to a tree in the garden. Which is now the site of a temple in her honor.
The complex, which is located in the middle of a small park created by Japanese architect Kenzo Tange. Also includes numerous monasteries, holy ponds, meditation facilities, and cultural buildings.
Janakpur
The Maithili culture is still strong at Janakpur, which is in south-central Nepal on the Terai plains. Janakpur was formerly the capital of the millennia-old Mithila Indian kingdom.
Hindus believe Sita, also knowing as Janaki, and Lord Ram were marrying in Janakpur. And many of them travel from all over the world to the Janaki Mandir temple. Every year to commemorate their wedding anniversary.
The enormous marble monument from the 19th century is Nepal's largest temple, with three stories and 60 chambers. More than 100 holy ponds and pools can also be finding throughout the serene city of Janakpur.
Also Read: https://evarticle.com/2022/11/09/best-places-to-visit-in-zimbabwe/