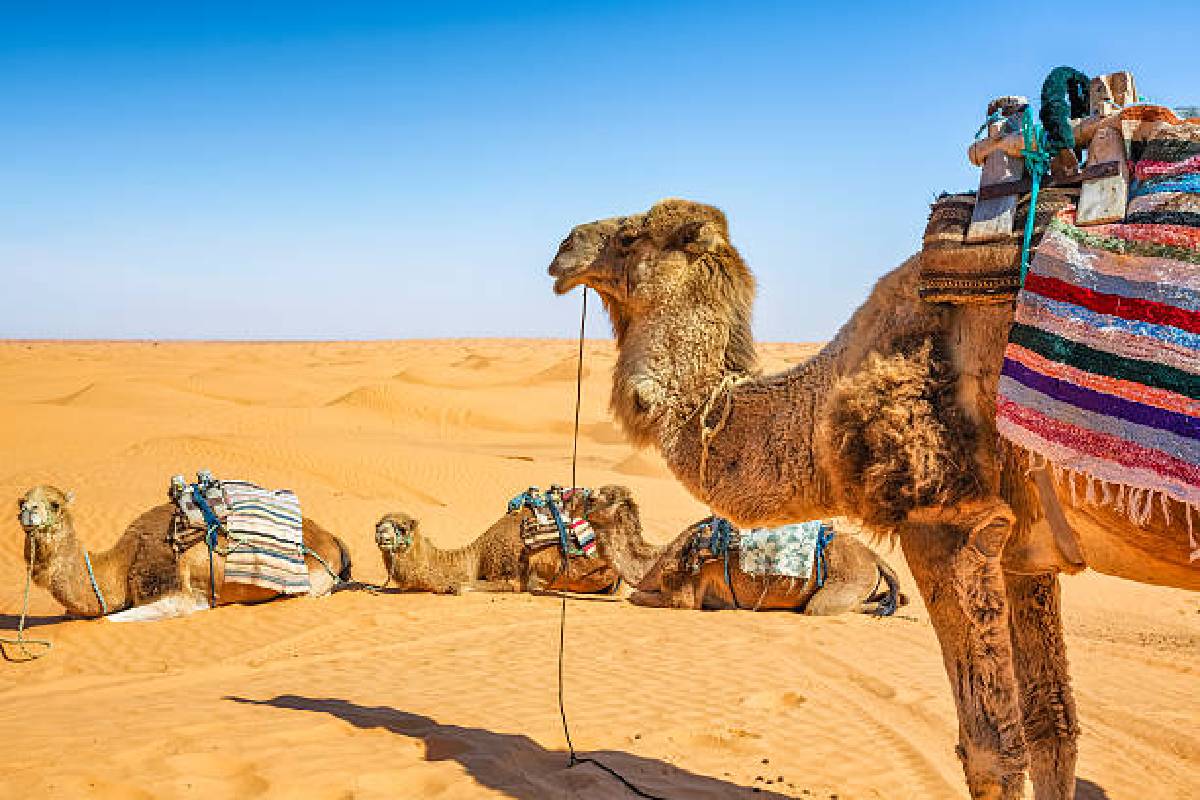 Tunisia, which lies tucked along Africa's northern coast, is a traveler's paradise. Tunisia is the ideal entry point from Europe to Africa, with its promising culture, perspectives, and experiences. It crams thriving towns, lush mountain scenery, vast desert, and glistening coastlines into a short space.
Here, it takes only a few hours to get from the Mediterranean coast to the Sahara Desert, and it takes less than a day to drive throughout the entire country. Rich culture and beautiful scenery may be found all around the place.
The nation of North Africa is brimming with stunning scenery, magnificent buildings, fascinating cultures, and hospitable people.
Where should you go in Tunisia?
1. Tunis
The capital city of Tunisia, Tunis, is one of the country's best locations and is also one of its most popular and accessible. Let's start with the key sites and short day trips in Tunis itself. This travel guide will highlight some of the top attractions and things to do in Tunisia's vibrant city, but there is still much more to discover.
2. Medina
The Medina in Tunis is one of the most well-known in all of Africa, and for good reason. Here in Tunis's Medina, you'll discover clothing, food kiosks, and more in a seemingly unending tangle of shops and stalls. My favourite stop was a carpet store's rooftop, which offered unrivalled views of the neighbourhood city. People will frequently offer you rooftop views for a nominal cost on the street.
3. Sidi Bou Said
Just a short train trip from the city centre, Tunis's Sidi Bou Said district has a completely distinct atmosphere. It resembles Mykonos or Santorini due to its white stones and blue highlights.
Every bend is more lovely than the last, and the streets are lined with tourist shops selling handcrafted products. The Museum Dar El-Annabi, an opulent home transformed into a stunning museum with lovely views, and the Café des Délices, a fantastic restaurant with stunning views of the coast, are highlights of this stop.
4. Sousse
Third-largest in size in Tunisia, Sousse is a beach city. You can find every luxury you want in one of the most well-liked resort regions in the nation. It strikes a mix between a beachy atmosphere and a historic town centre where you may explore the architecture and art to your heart's delight. For a trip focused solely on the beach, Hammamet may be a better option, but Sousse's cultural advantage should be taken into account if you want the best of both worlds.
5. El Djem
The El Djem (sometimes called El Jem), which is regarded as the third-largest Roman amphitheatre ever constructed, is a sight to behold. Without the tourist hordes, it is comparable to Rome's Colosseum. From adjacent cities like Sfax or Monastir, you can travel on guided tours or independently to the amphitheatre (also worth trips in their own rights). Make sure to stop here if you're using guided tour groups in Tunisia!
6. The Sahara
The Sahara Desert could appear to be a paradise. You should benefit from Tunisia's claim to the Saharan landscape since it is a fantastic asset to its tourism business! Taking a guided tour through the desert is the greatest way to view it. Any decent tour will likely show you some Star Wars movie filming locations as well as local culture and natural marvels.