The Half Dome Hike In Yosemite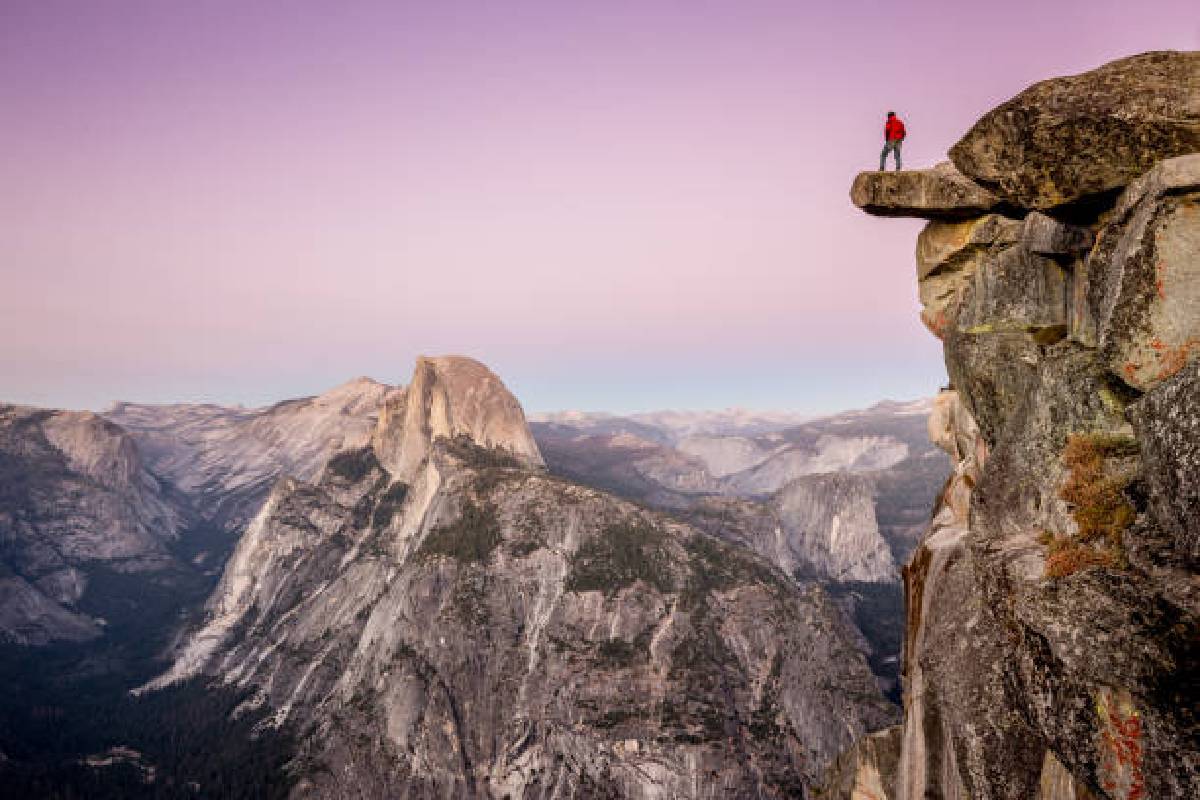 One of the most iconic hikes in Yosemite National Park, Half Dome, should be on your bucket list. It requires technical proficiency and muscular physical fitness. Thus it is not for beginners. However, if you are an accomplished hiker, aiming to climb Half Dome is worthwhile.
What Is Half Dome?
Half Dome rises 4,800 feet (1463 meters) above Yosemite Valley and reaches an astounding 8,800 feet (2682 meters) above sea level. The elevation and erosion of the rock above and surrounding it made the rock formation, an exposed magma chamber, apparent. Weathering process called exfoliation created the curved side. The rock's flat, vertical side also underwent weathering to take on its present form, and glaciers further contributed to the current shape.
Yosemite National Park has strict regulations.
The national park frequently has rules and limits, and you should anticipate that park ranger will use fines to enforce some of these.
You'll need to make Yosemite National Park entry and driving reservations in advance if you plan to visit during peak times. Other limitations might only call for a few detours.
Getting a Half Dome permit
A stringent permit process is in place at Half Dome. You enter a lottery to be awarded a Half Dome permit rather than applying for one. You can play the pre-season or daily lottery to see whether you're lucky. If you win the daily lottery, conducted two days in advance, you'll know two days before you plan to ascend Half Dome. There is a daily limit of 300 hikers.
There are different trial options
There are several ways to climb Half Dome; there isn't just one. Although there is just one remaining segment (the Half Dome cables), there are numerous ways to get there. You can choose between the Mist Trail and the John Muir Trail beyond the Vernal Falls Bridge, where the path divides into two.
The John Muir Trail and the Mist Trail are the most well-liked main route options. But if you desire a more challenging climb, you can finish the Half Dome Trail via Tenaya Lake or Glacier Point.
What To Expect When Hiking Half Dome
Regardless of the trail you choose, plan on spending upwards of nine hours trekking. This fact doesn't sound easy when you say it out loud. If you opt for a day hike, you'll start walking at daybreak and finish your journey in the late afternoon.
It would be best if you were prepared to have your physical and mental strength tested, as Half Dome is by no means a simple hike. There are sections of the trail that are incredibly treacherous and steep, as well as open areas where you won't have any shade from the sun. The Half Dome walk is challenging by nature.
Half Dome is likely to rank among the most enjoyable hikes in the US. Along the walk, you'll come across magnificent waterfalls, peaceful vistas, and numerous obstacles that will make you feel quite accomplished.
There is a fantastic vibe among individuals who hike the Half-Dome Trail because getting Half Dome permits requires luck. A trip to it is a privilege, after all. Many people consider the encouraging environment among the most excellent aspects of the HalfDome hike.
There are just flush toilets near Vernal Falls Footbridge. Composting toilets can be found close to Little Yosemite Valley, Nevada Falls, and Emerald Pool. Just keep in mind to pack some toilet paper. Plan to stop at the Vernal Falls Footbridge for a refill there while travelling up and down.
Reaching The Half Dome Rock
After making a loop past Sierra Point, you cross the Merced River once more over the Vernal Falls Bridge and then begin to ascend the switchbacks as the trail spirals up to leave the valley floor.
From here, you'll travel by Liberty Cap, Little Yosemite Valley, and Nevada Falls before arriving at the Half Dome trailhead. The Sub Dome top, which offers breathtaking views of Yosemite, is where you'll climb before tackling the metal cables.