The Top Items We Never Travel Without In A Cruise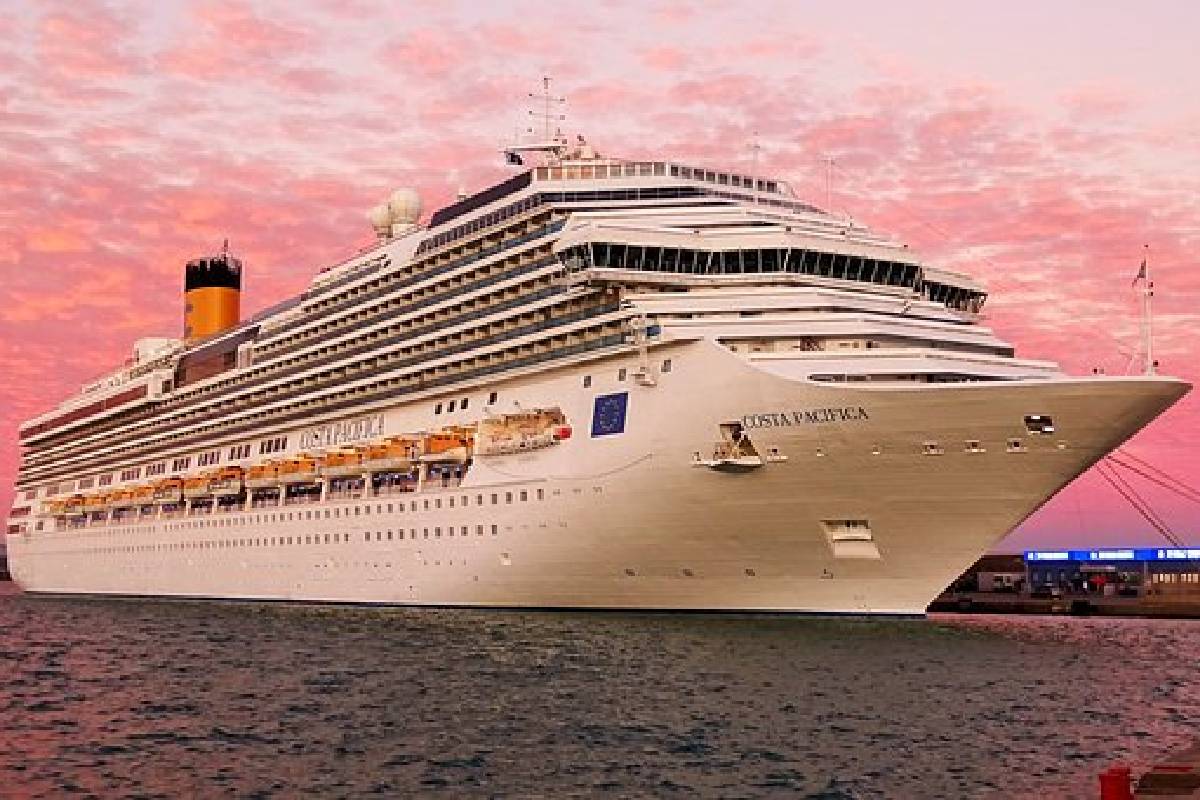 The Top Items We Never Travel Without In A Cruise
The Top Items We Never Travel Without In A Cruise: An effective packing list can improve your cruise experience by ensuring that you're ready for anything that may arise.
You shouldn't be concerned that your vacation will be spoiled because you stubbed your toe in a dark restroom or caught a cold because you weren't ready for the overly air-conditioned cinema.
The staff at Cruise Critic has created a list of 10 items we never take on a cruise, knowing that these items will help us get through practically anything that may come our way while on a cruise. They lack sexiness. They don't alter your life. But they could be the deciding factor on your upcoming cruise.
Passport
Every single member of the Cruise Critic staff always travels with their passport, regardless of the itinerary.
In addition to being a requirement for all sailings outside of our home nations, passports give us security even on sailings where they are not.
We have the one document we'll require to return home in the event that something goes wrong and we end up outside of our country.
A REAL I.D.-compliant driver's license requirement is also coming; starting in May 2023, you'll need one of those documents or a passport to travel.
Don't waste too much time at the DMV. It's much simpler to bring your passport along and not have to worry about whether you'll be allowed to board your flight if you already have one.
While we enjoy pushing the limits (or at least the limits of our luggage seams) by packing as much as we can, we are aware that traveling light also means traveling light on our finances.
There is no need to bring four credit cards, the contact information for each physician we have ever visited, or a wallet-sized photo of everyone we know.
Instead, we choose two credit cards (just in case our preferred card doesn't work), a bank card, our driver's licence (to use as identification in port so that we don't have to remove our passport from the ship), and our insurance card, and transfer it to a small travel wallet that can be easily tucked into a front pocket or a small bag.
Bathing suit
If you're taking a warm-weather cruise, it only makes sense to pack a bathing suit.
However, passengers on cold-weather and port-day-heavy cruises frequently decide to leave their swimwear at home since they feel there is no sense.
They frequently come to regret it. What could be better than relaxing your tired feet in a soothing hot tub after a long day of shore exploration when it's freezing outside?
There may also be a possibility to go swimming at your hotel for travelers who stay at hotels before or after their trip. You never know when you might need a swimsuit, and a pair of swim trunks don't take up much room.
 First Aid Kit
Despite the fact that not all of us were Boy Scouts or Girl Scouts, we all live by the maxim "Always be prepared." It's always a good idea to have a nice medicine kit with Band-Aids, Advil, and medications for diarrhea and colds. It's safe to say we use our kits at least once per trip.
If you leave the kit at home, you risk overspending in the ship's convenience store or wasting time in the port looking for a pharmacy. (FYI, personal hygiene products are included in this category as well; pack lots of your preferred brand of pads, tampons, etc
 Magnetic Hook
The absence of hooks for hanging items like sweaters, jackets. And baseball caps is one of our most frequent complaints about cabins on cruise ships.
We bring our own hooks, little magnetic ones that can hold around 10 pounds, rather than cursing the proverbial darkness.
Nightlight
If you're one of the fortunate individuals. Who never need to wake up in the middle of the night to use the restroom. We envy you.
We're not as fortunate. And a number of stubbed toes have taught us that we should bring. A night light to keep in the restroom.
We can assure you that it is not enjoyable to go snorkeling. The day after bumping your foot against the restroom step.
Fins for a snorkel do not go well with throbbing toes.
Tumbling
Allowing yourself to become dehydrated when traveling is one of the biggest wellness blunders people make.
We have started bringing a tumbler with us whenever we travel. Especially on cruise ships, because we are not an exception to this rule.
The buffet, it's simple to fill with water and ice. If we want something different than plain water, we can even add some Crystal Light mix.
It costs less than buying water, is better for us than soda. And makes us feel like we're helping the environment.
Also Read: Travel Hacks That Will Make Getting to Your Cruise Ship a Breeze