The Ultimate Guide to Visiting the Loire Valley from Paris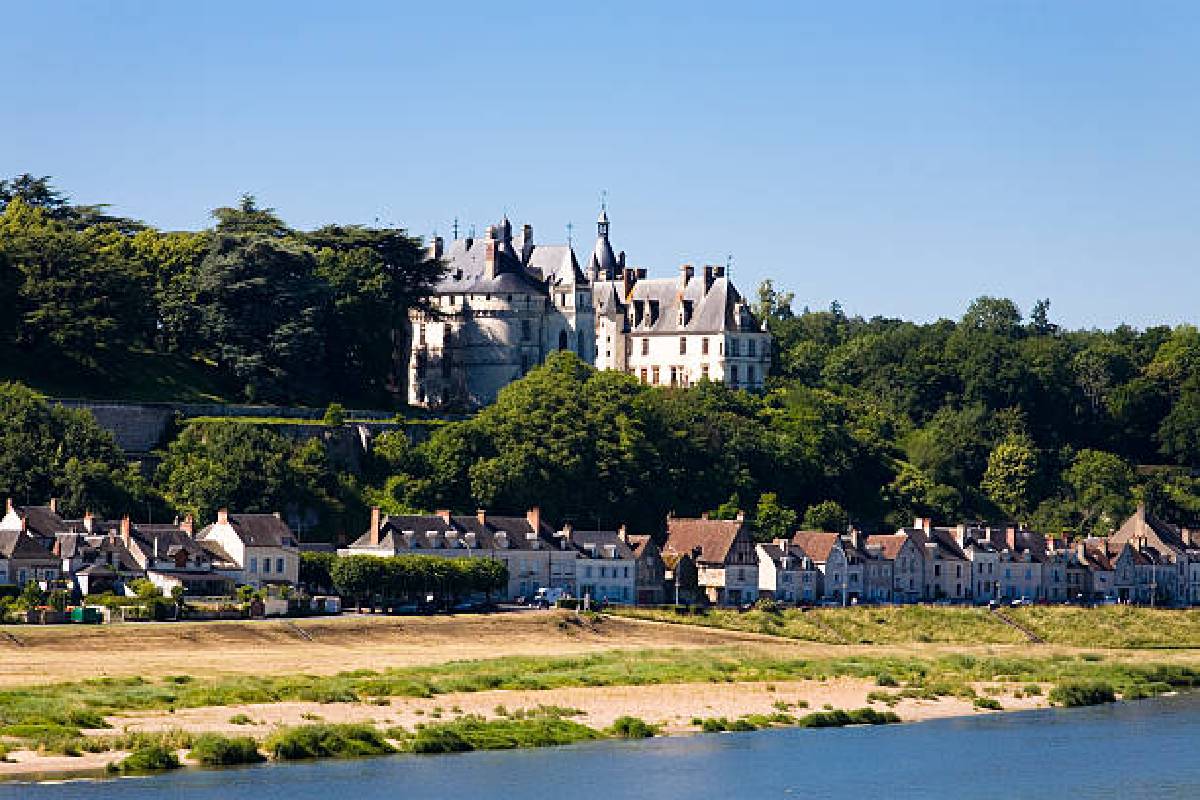 The Ultimate Guide to Visiting the Loire Valley from Paris
The Ultimate Guide to Visiting the Loire Valley from Paris: The Loire Valley also referred to as the Garden of France, is a UNESCO World Heritage Site that captivates tourists with its picture-perfect castles, gorgeous gardens, quaint towns, and outstanding wine.
It makes sense why it's regarded as one of France's top tourist destinations. Everything you need to know about the Loire Valley, including how to take a day trip from Paris to the Loire Valley.
The top castles to visit in the Loire Valley, what to do in the Loire Valley, and more, is provided here, from the imposing castle of Chambord to the vineyards in the Loire Valley.
When to Visit the Loire Valley is Best
The Loire Valley offers something every season. The best seasons to visit the Loire Valley are, however, late spring and summer if you want to make the most of your trip and take in the grandeur of the châteaux both inside and out.
The beauty of the châteaux and the gardens may be fully appreciated between mid-May and early June when the days are getting longer, the weather is getting warmer, and the flowers are beginning to bloom.
Most importantly, there are a lot fewer people than during peak travel times.
From June through early September, the Loire Valley is in full swing, with festivals, light and fountain shows, and fully bloomed gardens.
Expect longer queues than during shoulder season because of the crowds that arrive during this time of year.
Additionally, the temperature can occasionally be unbearably high, which is especially problematic if you plan to cycle across the Loire Valley.
How long should you spend in the Loire Valley?
You might easily spend months discovering France's Loire Valley, a quaint and enchanted place. But most people find that to be impossible.
Instead, spending two or three days in the Loire Valley region will allow you to explore the region's famous châteaux and get a fair overview of it without feeling overwhelmed.
In addition to châteaux, castles are also worth visiting. Aim for two or three per day; any more would be excessive because the Loire Valley is home to more than just castles. See the Loire Valley activities section.
Here is a suggested 2–3-day Loire Valley itinerary. Castle options are in parenthesis.
Day 1: Chaumont; Chambord; and Cheverly (Blois)
Day 2: Clos-Lucé, Amboise, and Chenonceau
Day 3: Villandry and Azay-le-Rideau (Chinon; Usse)
How to Travel from Paris to the Loire Valley
Before addressing how to go to Loire Valley, you must first decide which castles you want to see and where you will base yourself as Loire Valley is a region along the Loire River that covers 170 kilometres.
When visiting the Loire Valley, most tourists stay at Tours, Amboise, Blois, and Orleans.
Here are the nearest castles to the aforementioned cities.
Amboise: Chenonceau; Amboise Château; Clos-Lucé; (Chaumout; Blois)
Blois: Château Blois, Chaumont, Chambord, and Cheverny (Chenonceau & Amboise)
Visits to Villandry, Chinon, Amboise Château, and Azay-le-Rideau
Sully-sur-Loire and Château of Meung-sur-Loire are in Orleans
How to Get Around the Loire Valley
By Car
It goes without saying that an automobile is the most practical means of transportation in the Loire Valley.
You are free to move at your own pace and are not reliant on buses and trains to get where you need to go.
Having a car also enables you to see the picturesque surroundings up close and visit lesser-known castles, vineyards, and wineries.
Driving from one castle to another isn't too difficult because the roads are well-paved and there are lots of signs pointing the way.
Most of the castles, with the exception of Chambord, offer free parking.
Nearly all of the major cities, including Tours, Amboise, Blois, and Orleans, offer car rentals.
If you are travelling during the peak season, reserve your rental car early (June-September).
Using Public Transit
As was already noted, travelling to the Loire Valley via public transit is an option, especially if you want to see the famous castles.
This method does require some preparation because you must time your visit well because it could be more difficult to do on some days.
The ideal place to stay is at Blois, from which two shuttle buses connect you to Chambord, Cheverny, and Chaumont.
From there, you can also take the train to Chenonceau and Amboise.
Also Read: Things To Do In Malaysia