Things To Do In British Virgin Islands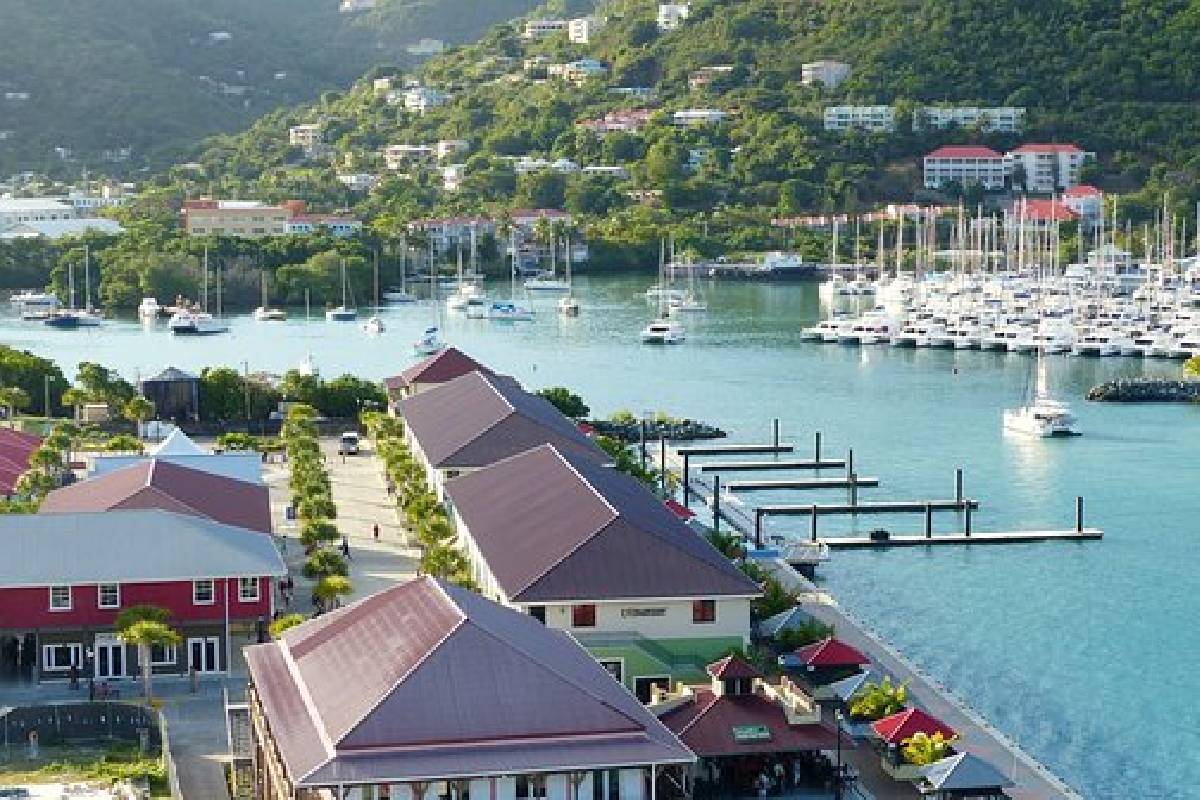 Things To Do In British Virgin Islands
Things To Do In British Virgin Islands: British Virgin Islands, a British overseas territory, are a stunning and magical place to visit. This archipelago boasts all the wonderful things, from rolling green hills, verdant mountainous environment, reef-lined glittering beaches, and popular shipwrecks, with a significant portion of the islands still undeveloped.
The captivating 36 islands that make up the British Virgin Islands—16 of which are uninhabited—offer a wealth of aquatic activities and tranquil environs.
These islands, which go by the moniker "Beauty's Little Secrets," are a veritable gold mine of unspoiled nature. British Virgin Islands is one of the best Caribbean destinations due to its white sandy beaches, brilliant blue sea that is foaming at the banks, spotless gardens, verdant mountains, diverse flora and fauna, and hassle-free lifestyle.
This Caribbean archipelago's advantageous location has made it a haven for yachting enthusiasts and a top sailing destination worldwide. Visitors can find a wealth of unique surprises on Virgin Gorda and Tortola, the two major islands.
Whereas the latter is embellished with the Baths and seashore pebbles forming labyrinths, the former is renowned for its sailing prowess. Even though it's a very pricey resort, it's well worth the money to visit this Caribbean jewel.
Things To Do In British Virgin Islands
The baths
One of the most well-liked tourist attractions in the British Virgin Islands, The Baths are a remarkable rock structure of caves and grottoes that should not be missed.
Rhone Marine Reserve (Salt Island)
Visitors can view the RMS Rhone wreck while snorkelling at Salt Island's Rhone Marine Park, a singular location unlike any other.
 National Park of Fallen Jerusalem
Fallen Jerusalem National Park is the ideal location for nature lovers to enjoy the untamed beauty of the islands.
Norman Island
The British Virgin Islands' Norman Island, which is deserted, is a destination for those who enjoy exploring new places and having fun outdoors.
Sage Mountain National Park
Sage Mountain, the tallest peak in the Virgin Islands, is located in Sage Mountain National Park, which is blessed with a variety of flora and animals.
Road Town
Road Town, on the island of Tortola, is a destination where the culture of the islands is displayed through a variety of museums, historic structures, and lively marketplaces.
Daily Budget for the British Virgin Islands
The United States dollar serves as the native currency in the [British Virgin Islands], a collection of numerous little islands in the Caribbean.
The islands offer spectacular nature retreat while serving as the ideal get-away from the commotion of large crowds. Everyone may find something to like here, whether they are budget, midrange, or luxury travellers.
The daily spending allowance in local currency, excluding the cost of lodging, is as follows: Include food, water, local transportation, entertainment, intercity transportation, tips, mementos, and alcohol.
Budget travel: approximately USD 150 Traveling comfortably costs from USD 150 to 350. Luxury travel often costs at least $500.
Customs in the British Virgin Islands
Because they are a part of the British Commonwealth, the [British Virgin Islands] adhere to many British traditions and practises. Shaking hands is the most common greeting gesture.
It is considered impolite in the [British Virgin Islands] to take photos of natives without getting their consent. Unless there is a formal event at a hotel, casual attire is the norm.
Avoid wearing beachwear near the pool or beach. In the [British Virgin Islands], tipping is customary.
It's customary to tip between 10% and 15% for excellent service. Before leaving a tip, confirm that the service charge has not already been including to the bill.
Typically, a tip of USD 1 per piece of luggage is paying to bellhops and porters.
British Virgin Islands nightlife
The British Virgin Islands' nightlife is particularly distinctive in various ways. Other islands, like Virgin Gorda and Tortola, have an abundance of bars with live music and/or DJs, unlike some islands that offer special nights with dancing or live music at hotels.
Additionally, every month in Tortola, there is a full moon party on the beach in Apple Bay. On Tortola, there is only one movie theatre.
Also Read: https://evarticle.com/2022/11/10/beautiful-locations-in-indonesia/