Top destinations in Spain and Portugal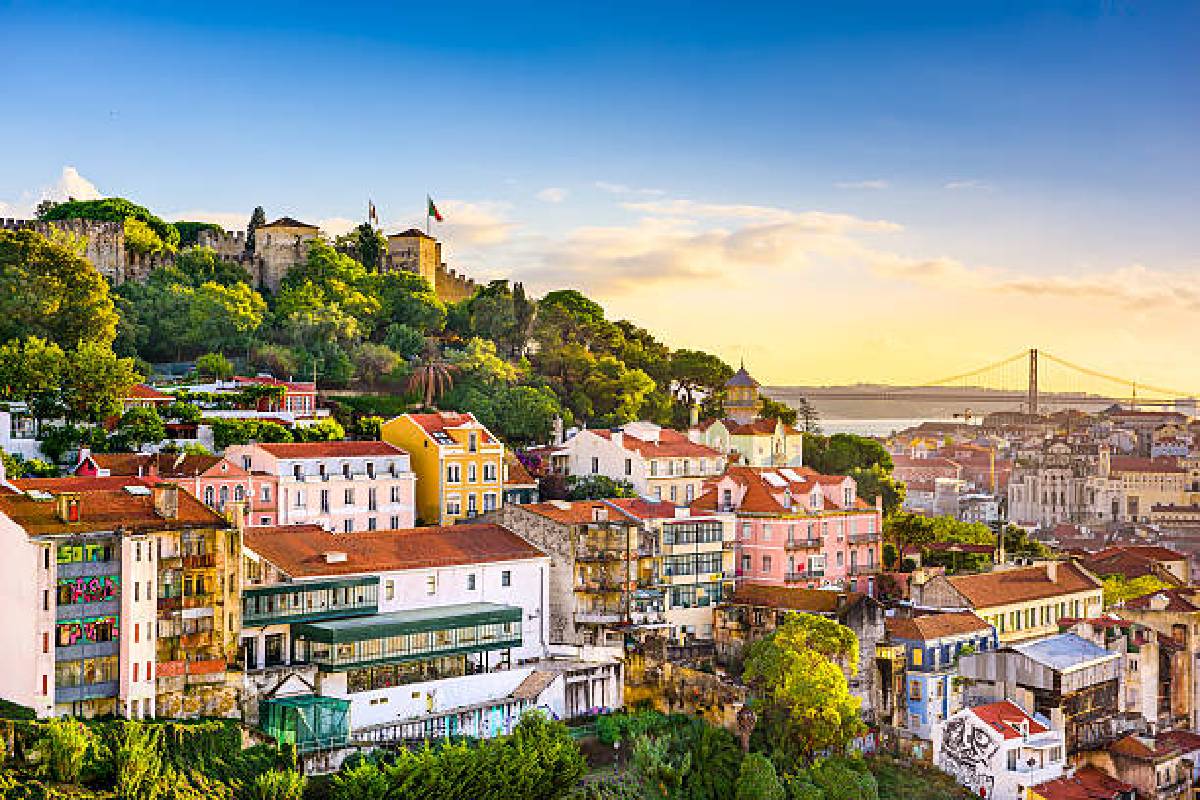 Top destinations in Spain and Portugal
Top destinations in Spain and Portugal: Madrid and its surroundings are the best places to spend three to four days if you want to maximise your time. Spain's capital, Madrid, is one of the most incredible cities in Europe.
Here, you can eat literally like a king, see some of the top museums, see the Real Madrid stadium, or just take in the city's natural beauty and all it has to offer.
Additionally, you can take some really unique excursions to "upstate" Madrid where you can have a great steak in a mountain cave and explore one of the region's most distant, quaint-looking communities (Patones de Arriba). Additionally, you may go an hour or so to Segovia and Toledo, two stunning cities that will make you feel as though you've been transported to a location from Game of Thrones. This is a year-round viable choice.
Lisbon and its environs
Make a 2-3 day journey to Lisbon and its surroundings in Portugal to get the most out of a brief trip there.
This is similar to the previous choice. Lisbon is a very pleasant and lovely city, and it's also a great base for two quick excursions.
Both Sintra and Cascais provide stunning views of the Quinta da Regaleira palace as well as lovely fishing communities and beaches on the Atlantic coast. Lisbon can be reached from either escape in under 30 minutes.
Catalan shoreline and Barcelona
Please visit Barcelona if you're seeking for one of the most incredible cities in Europe, one by the sea with incredible architecture and cuisine.
It has a lot to offer and is conceivably Spain's most visited city. I'd recommend dining at Passadis del Pep, a hidden gem.
Spain's south, Andalusia
Go to Andalusia, the southern area of Spain, if you want to experience the very best of what Europe has to offer in terms of culture and cuisine.
Visit the incredibly beautiful city of Seville, then rent a car to start a road trip that will take you from Seville to Cordoba and then to Granada, where you can see the Alhambra palace and eat an enormous lot of food for an absurdly low price.
The Balearic Islands – Ibiza, Formentera, Mallorca and Menorca
Go to the Balearic Islands if you're seeking for magnificent beaches with white, fine sand and crystal-clear water while visiting Spain in the summer or in the late spring.
Mallorca and Ibiza are the two biggest and most well-known islands. If you choose Mallorca, be sure to choose Menorca as well. And if you choose Ibiza, be sure to include Formentera!Caribbean Islands
However, check visit the Canary Islands if you're travelling to Spain in the winter and want to find some sun and beaches.
These islands provide a tonne of things in addition to wonderful weather and beaches. Including hiking, windsurfing, and every other type of water sport, the tallest peak in Spain, great food and wine, etc.
The Spanish east coast is called El Levante.
Go to Spain's east coast if you're travelling there in the spring and want to find some pretty pleasant weather. Beautiful beaches on the Iberian Peninsula, and delicious paella and sangria.
Visit Valencia and some of the charming
The Basque Region
If you are a real foodie and you want to try some of the finest cuisines in the world. I strongly recommend you take a trip to the Basque country.
San Sebastian boasts one of the highest numbers of Michelin stars worldwide. The scenery, vegetation, culture, and food in this area are all breathtaking.
Also Read: Activities at Disneyland