What to Pack for a Week Long Trip?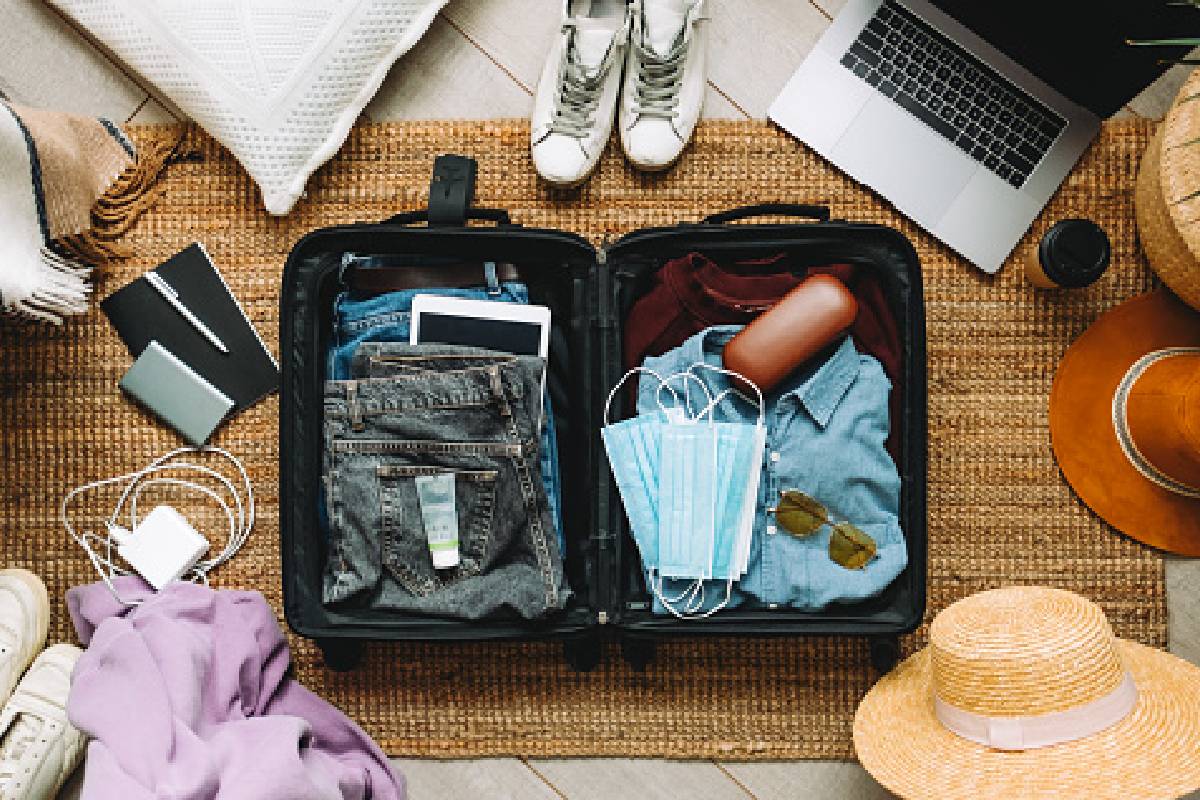 What to Pack for a Week Long Trip
What to Pack for a Week Long Trip?: Packing for a week long trip? Whether you're headed out on a road trip or on a plane, you'll want to make sure you've packed efficiently and haven't forgotten anything important behind. This checklist of things to bring with you will help you make sure you don't forget anything before you leave.
 Clothes
Clothes are  advocate of having a capsule wardrobe. That means that you want things that are in the same color family or pair well together, that have the ability to be layered and mixed and matched, and that can be versatile for all the different activities you might be participating in while you're on vacations.
Think through your trip and the activities you have planned. Will you need to dress up? Are you going hiking? Do you plan to get in workouts on the road?
What to pack?
2 tank tops
3-4 tops
1 dress
2 pairs of pants (one black slack or khaki, one pair of jeans)
1 sweater
1 light jacket/rain jacket
2 bras
7 pairs of underwear
7 pairs of socks
Shoes
Again this will depend on any activities that you'll be participating in.
If you plan to go hiking you'll want to have hiking boots, and if you plan to be somewhere wintery and cold you may want a pair of fleece lined boots.
Always wear your heaviest pair the day you fly in order to keep as much space in your bag as possible.
A universal shoe list for a week:
1 pair sneakers or hiking shoes
pair of flats
1 dress shoe
 Toiletries
Toiletries can be one most controversial of the "what to pack" bunch.
But lots of people prefer to depend on whatever the hotel will provide, while others with allergies or sensitivities prefer to bring their own.
What to pack will vary wildly depending on your personal preferences and needs, as well as (surprise, surprise) what you'll be doing on your trip.
It is a place where you can save weight and space in your bag, though.
Toiletries to pack
Shampoo
Body soap
Lotion
Sunscreen
Deodorant
Razor
Toothpaste
Toothbrush
Floss
Tampons/Pads
Hair And Makeup
This one is another that can get controversial. I know a lot of travel gurus will tell you to skip the makeup and let your hair go natural for your trip to lighten the load of things you need to bring with you. That's a completely viable option, and one I've done myself when I've taken a trip where I knew doing my hair and makeup would be useless (spending lots of time outdoors in a humid climate with curly hair – well it's just not worth it!).
For hair, again it's up to you. Though many modern hotels have a hairdryer standard. Your straightener can also double as a curling iron if you watch a few YouTube videos and get the hang of it.
Makeup
Chapstick
Foundation
Powder
Blush
Eyeshadow palette
Eyeliner
Brow product
Mascara
Makeup Brush
Makeup Wipes
Hair
Brush
Comb
Hairdryer
Curler
Straightener
Styling product
Hairspray
Medicine And First Aid
This is another important one. If you take prescription medication, it's recommended that you take the actual bottles and a copy of the prescription with you.
Prescriptions
Vitamins
Weekly pill box
Tums and/or Imodium
Tweezers
Band-Aids
Neosporin
Antihistamine
Cold medicine
Ibuprofen or Tylenol
Alcohol wipes
Contact solution
Kleenex
Also Read: How to Travel with Kids?