Best Areas & Hotels to Stay in Niagara Falls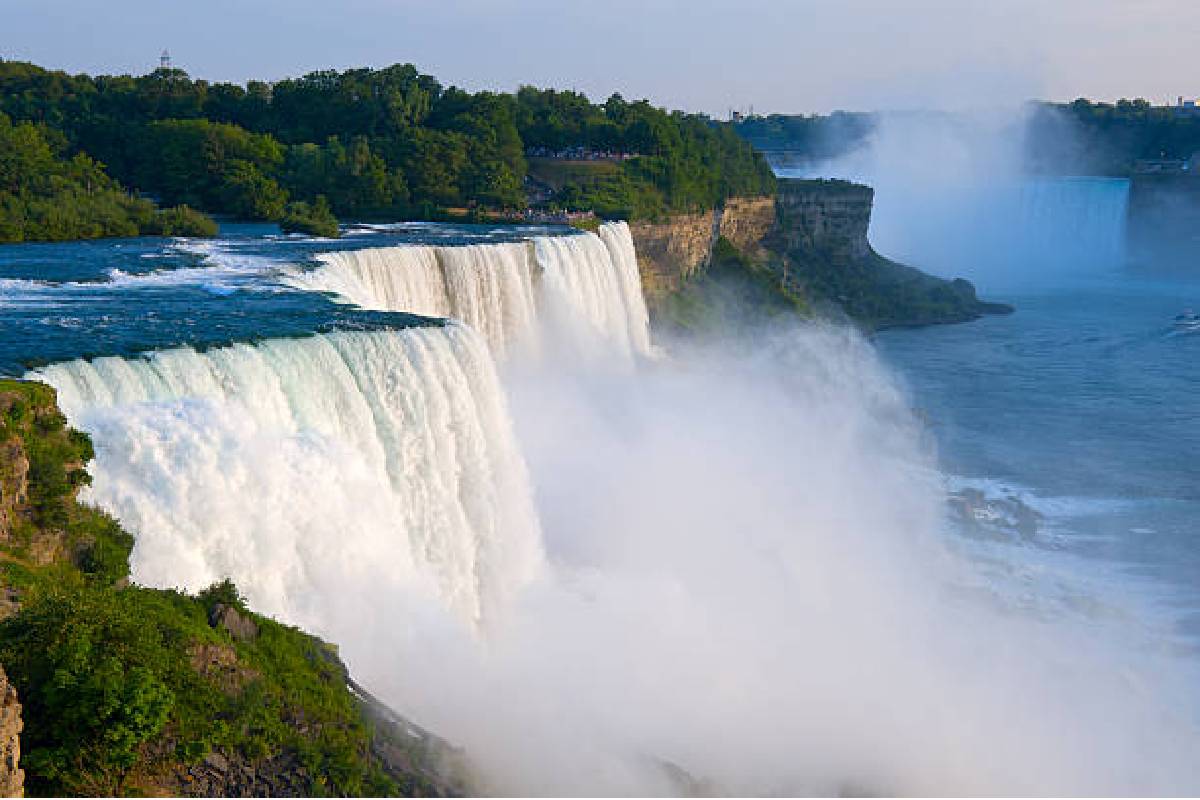 Best Areas & Hotels to Stay in Niagara Falls
Best Areas & Hotels to Stay in Niagara Falls: More than 12 million people visit the most popular waterfalls in the world each year, so tourists should book accommodations as close to the falls as they can for breathtaking views day and night.
The ideal spot to stay is on Fallsview Boulevard or in the area, according to this. Near one of the most amazing natural spectacles in the world, you may find more than 5,000 hotel rooms, spectacular high-rise luxury lodgings and comforts, and affordable hotel packages.
The Lundy's Lane neighbourhood is a good option and a fantastic alternative for family or group tourists travelling on short notice or during high season when the Fallsview hotels are fully booked. This charming region is bustling with shops, restaurants, museums, and dependable chain hotels. The falls are only a short bus ride away on the WEGO transit system.
Where to Stay in Luxury in Niagara Falls
Niagara Falls Marriott
Niagara Falls Marriott on the Falls has the ideal location in the Fallsview Boulevard district and boasts a 15-million-dollar upgrade.
The opulent 345-room building is directly outside the station for the WEGO tram that goes to the Niagara Falls Visitors Centre in Queen Victoria Park.
The suites here are dominated by breath-taking views of the roiling falls, with the addition of fine cuisine, five-star service, and a wide menu of luxuries that readily satisfy customers who expect exceptional quality.
Sheraton Fallsview Hotel
Sheraton Falls view Hotel recently underwent a $50 million renovation that also included a name change from Sheraton on the Falls.
The Horseshoe Falls and American Falls waterfall cataracts may both be seen in breathtaking detail from the property.
It is especially stunning on nights when fireworks light up the sky or in the winter when the waters freeze into ice sculptures that reflect lights.
Modern and comfortable, the rooms and suites provide either falls or city views. The balconies in the higher-floor rooms face the falls.
Additionally, there are family rooms accessible if you are travelling with children.
There are also lots of amenities here. Italian cuisine is served at the hotel's on-site restaurant, Massimo's, which is well-liked by both residents and visitors.
A complete spa and a seasonally open rooftop pool are also available. Additionally, visitors have easy access indoors to the Fallsview Indoor Waterpark and a variety of other food establishments.
The Best Places to Stay in Niagara Falls for Less
Embassy Suites by Hilton Niagara Falls Falls View Hotel
Guests staying at the Embassy Suites by Hilton Niagara Falls Falls view Hotel can walk to the edge of Horseshoe Falls at Table Rock, enter an elevator, and descend down a tunnel to view the enormous underground storm of falling waters because the hotel is only 100 yards from the falls.
As the name suggests, certain accommodations provide breathtaking views of the falls, and you can also enjoy the falls from the hotel's The Keg restaurant.
Families can stay together in two-room suites, packing their fridge with snacks and enjoying two televisions with in-room movies.
The falls may be reached quickly by WEGO bus from Americana Resort, which is situated just on Lundy's Lane. Families with young children will find this resort to be appealing, as will anyone who appreciates a waterpark and wave pool.
It also offers clean rooms, first-rate spa facilities, and a wide variety of local food alternatives, all topped off by memorable service staff.
Marriott's Courtyard Niagara Falls
Marriott's Courtyard Niagara Falls is a neighbor of the popular Ripley's Believe It or Not! attraction and the Niagara Sky-Wheel, where this family-oriented hotel fills 163 non-smoking rooms and 95 suites on 10 floors.
It has a well-known steakhouse and offers a sumptuous breakfast buffet to get guests ready for hectic days of touring. This location's additional perks—a pool, spa, and fitness center—overlook the entertainment area of Clifton Hill.
Where to Find Cheap Accommodation in Niagara Falls
Ays Inn & Suites
Ays Inn & Suites – Niagara Falls Centre St. By the Falls overlooks the entire line-up of amusements on Clifton Hill, with Horseshoe Falls as a visual backdrop.
Returning tourists looking to save money are drawn to the location and amenities. Not the price point, which only draws short-term visitors.
The hotel has a swimming pool, a full-service fitness center. And rooms with king or queen beds, refrigerators, microwaves, and free WiFi.
Country Inn & Suites by Radisson
Country Inn & Suites by Radisson has a heavenly spread of accommodations, ranging from inexpensive family units to plush king bed suites for romantic couples.
It may be finding just off the Rainbow Bridge from the US side of the falls, close to Clifton Hill.
Also Read: Why Go to San Francisco?