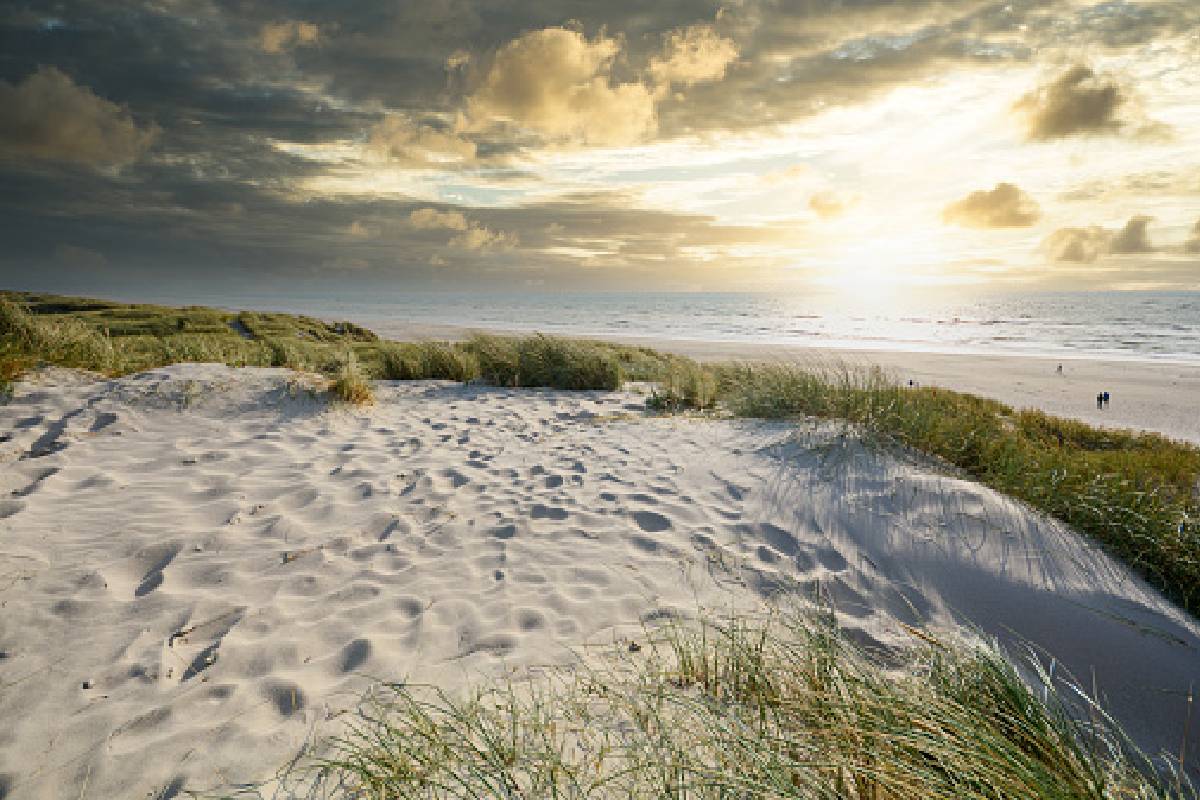 Winter in Denmark
Winter in Denmark: Denmark experiences winter from December to February, when the temperature almost often falls below freezing and is made much colder by brisk winds.
In the winter, there are less daylight hours because the sun rises about 9 AM and sets as early as 4 PM. But you may undoubtedly enjoy the thrill of a Scandinavian Christmas if you travel to Denmark in the winter.
The mulled wine is there to keep you warm, but all the celebration and merriment will knock you flat.
Winter apparel is unquestionably a must-have while preparing for your trip to Denmark.
When travelling to Denmark in the winter, make sure to bring a lot of layered winter clothing.
In Copenhagen, check out the holiday markets
One of the best venues to celebrate Christmas in Europe is at Copenhagen's Christmas markets, which are conveniently located in the city centre.
In Denmark, where it snows, the cosy markets are well-known for pedestrian shopping.
You can buy for artisanal items and homemade presents for your friends and loved ones at the lovely wooden stalls that are covered with lights and ornaments.
Aebleskiver, tiny pancakes served topped with fresh jam and powdered sugar, are another local specialty. Glogg is a particular form of mulled wine that is garnished with almonds and raisins.
Things to do:
  Shop handmade gifts and handicrafts, and relish local mulled wine and pancakes.
Nyhavn: Take a Nightlife Tour
Copenhagen's Nyhavn coastline is home to a picturesque sight of bold, vividly coloured buildings.
It is one of the most beautiful spots in the city and a well-liked gathering place for both tourists and locals.
Particularly at night when the city lights up and the light is reflected in the water of the canal, people congregate here to enjoy the scenery as they eat or drink.
Particularly in the winter, around Christmas, the area is decked out with warm Christmas lights and ornaments that create a lovely atmosphere, making it the ideal place to unwind or go for a stroll to take in Denmark's nightlife.
Things to do:
Take a stroll along the canal, and enjoy drinks and snacks while enjoying the beautiful backdrop of the city.
Sluseholmen: Bathing in the Winter
When it snows in Denmark, the Danish people have a deeply loved ritual of taking a winter bath.
You can try it as a bucket list item even if diving into a freezing water canal might not sound like a nice idea.
The Danes think that taking a bath in the winter has numerous health advantages and even enhances one's quality of life.
Go to Fisketorvet, Islands Brygge, or Sluseholmen for clear, albeit chilly, winter swimming opportunities for beginners and seasoned winter bathers alike.
Skate on the ice in Frederiksberg
In the winter of 2021–2022, Copenhagen's Frederiksberg Gardens will host some festive outdoor ice skating. If you're seeking for sports in Denmark.
Every winter, the ice skating gardens are opening. And you can see families and kids dressing in their winter skating gear and ready to have fun skating there.
Location:
2000 Frederiksberg, Denmark.
Things to do:
Also Read: https://evarticle.com/2022/11/10/the-best-hotels-in-italy/