Unveiling Of The 2024 Mercedes – Maybach SUV In All Two-Tone Glory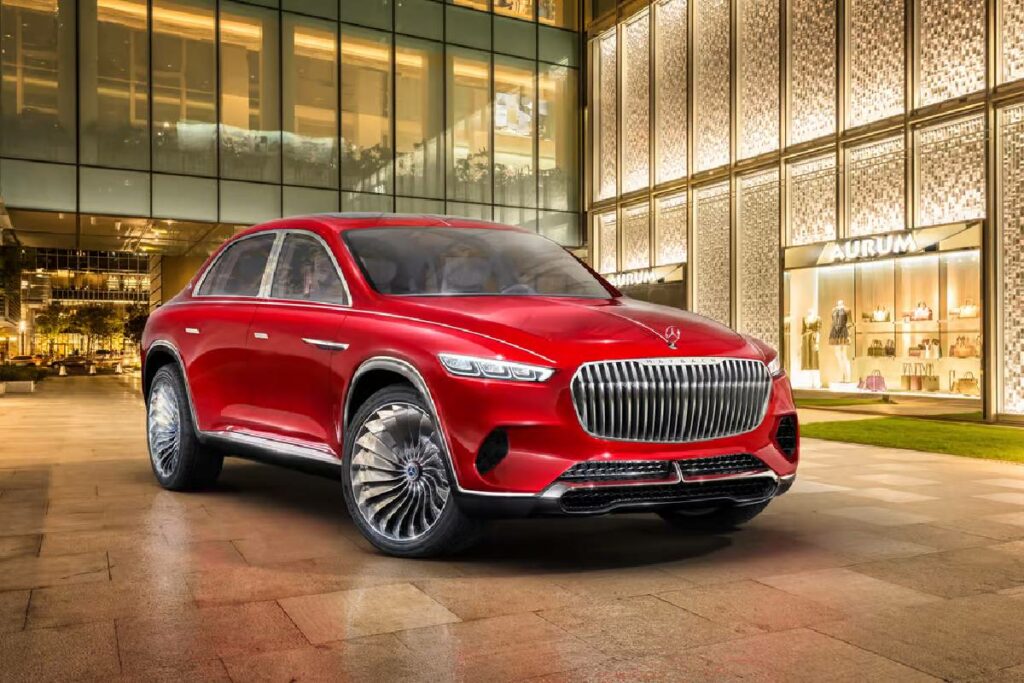 Maybach SUV
The first ultra-luxury all-electric Maybach SUV has 649 horsepower while expanding the EQS experience in all ways.
One may assume that Mercedes-Benz deserves a vacation after releasing six all-electric EQ products in around two years. Instead of slowing down, the German manufacturer (figuratively) accelerated by releasing AMG-badged variations of the EQS and EQE sedans. Now that Mercedes has applied the distinctive focus of its ultra-luxury sub-brand to the EQS SUV, it is Maybach's time.
The $170,000 GLS600, the final high-riding Maybach SUV, inspired the 2024 Mercedes-Maybach EQS680 SUV, an extravagant redesign of the ordinary EQS SUV. It does, however, seem pretty formulaic in certain aspects. Like that car, Mercedes keeps the wheelbase at its current value of 126.4 inches, with a body measuring 201.7 inches from nose to tail.
Two-tone paint is accessible with a hand-drawn pinstripe, just like other contemporary Maybach models. On the hood, the Mercedes three-pointed star is traced where it belongs, and beneath the first of many (many) Maybach word marks is a waterfall grille. Unfortunately, the dynamic puddle lamps also have tiny Maybach insignia reminiscent of Louis Vuitton patterns and adorn the bottom intakes that aren't functional. The two-wheel styles alter Mercedes' customary monoblock shape and are gorgeous (21s are standard, and 22s are optional). But, unexpectedly, the EQS's narrow wheel arches prevent the adoption of 23-inch wheels.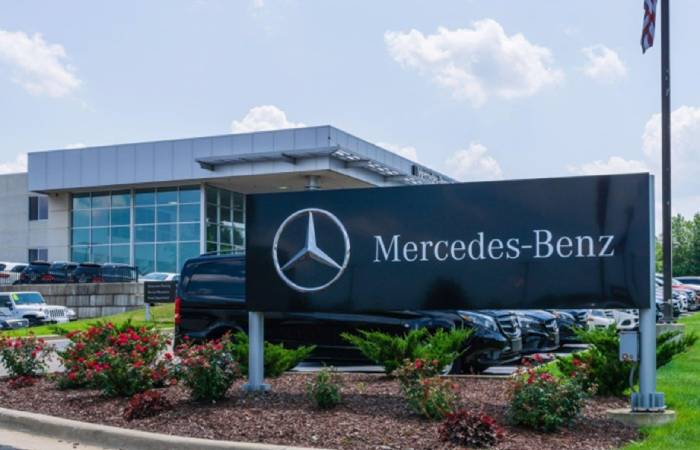 Despite what the idea promised, the EQS's main design hasn't changed, but the Maybach insignia still stands for meticulous attention to detail. The interior, where Mercedes eliminated the third row of seats and built a permanent bulkhead behind two throne-like back seats, is the only place where this is more obvious.
The right rear seat is fully adjustable and has a pop-out ottoman and regular heating, ventilation, and massaging features. It also has a calf massager and warm shoulders. A fixed center console separates the two seats, but if you choose the First-Class Rear (snicker), the console is more giant and forms a floating bridge with the front center console.
The console includes heated cupholders, four USB-C ports, two HDMI ports, and a housing for a tablet, in addition to making a strong visual statement with a puddle lamp that reflects the Maybach emblem onto the carpet. Of course, there are also retractable refrigerators and champagne flutes made of silver. Sadly, we could not test the drinkware with a bottle of Veuve Clicquot that Mercedes had. On the front seatbacks, two 11.6-inch screens provide access to the MBUX infotainment system.
Front-seat occupants will have access to the standard Hyperscreen, which now has Maybach-specific skins, speaking of MBUX. For the flagship EQS, those digital features blend seamlessly with material improvements. For example, Nappa leather is standard and was tanned using recyclable and plant-based resources (such as coffee beans) as a tribute to sustainability. Compared to traditional leather, the method is more environmentally friendly and, according to Mercedes, saves roughly 100 pounds of salt on every vehicle.
If you don't have any taste, you may select from the two Manufaktur wood alternatives of brown birch and walnut and a lacquered piano black. The warm, lovely woods go well with the thick leather. With actual metal accents and more Maybach insignia, than you can throw a stick at, the cabin's overall detailing is magnificent. I counted more than 30, both inside and out.
Aspects of the Maybach treatment in the EQS
Which goes beyond material and stylistic alterations. Compared to the EQS580's 536 horsepower and 633 pound-feet of torque, the combined output of this road-going boat is up to 649 horsepower and 700 pound-feet, which allows it to accelerate to 60 mph in a very leisurely 4.1 seconds. Fans of the Mercedes-EQ will notice that the power number matches the standard output of the AMG EQS sedan exactly. While the total range (WLTP) is 372 miles, the 200-kilowatt DC charging peak equals the average EQS.
Of course, the improved air suspension benefits from a specific Maybach driving mode and will be more significant to the Maybach EQS's occupants. Mercedes claims that Maybach mode, which replaces Comfort, focuses more on enhancing ride quality "entirely" for the back passengers. And also, it is necessary to restrict body motions and their effect on the rear seats and modify an "oscillation node" to lessen the force of any hits.
Mercedes hasn't released a price for the Maybach SUV
Which will locate in Tuscaloosa, Alabama, alongside the standard model. However, given that the GLS600 starts at $170,000 and there is a price difference of $20,000 to $25,000 between equivalent GLS and EQS SUV models, a starting price of around $200,000 seems reasonable. Sales in North America anticipate starting in late 2023 or early 2024.
Mercedes-Maybach's 2024 GLS600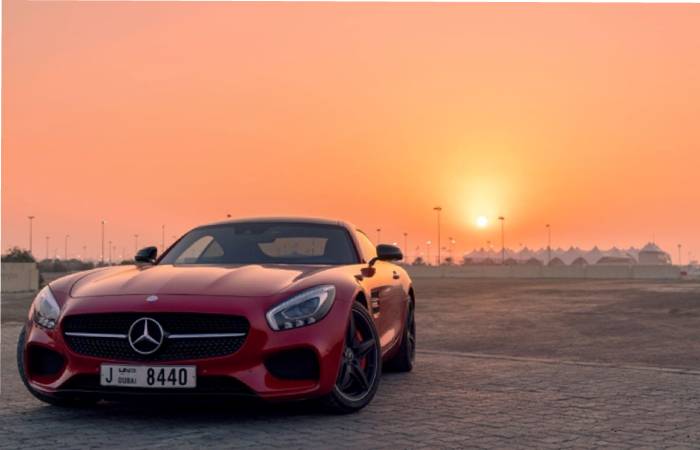 An ultra-luxury SUV like the 2024 Mercedes-Maybach GLS600 may replace only luxurious models, like the Benz-branded GLS on which the Maybach is based, on your new vehicle buying list if you're succeeding in capitalism. One word may describe the difference between the two: opulence. As a result, the inside of the GLS600 has been scheming to be as comfortable and luxurious as possible. Here, third row of the GLS has a four-seat configuration with abundant legroom for those sitting in the back.
What has changed for 2024?
The most luxurious model of the GLS class receives a few design upgrades for 2024 that boost its allure as a hyper-beast. A Maybach logo motif has remained added to the front air inlets on the bumper, and the grille has undergone a slight redesign. When the doors remain open, new puddle lights that reflect the Maybach logo onto the ground and a new 23-inch wheel design entice riders inside. In addition, the SUV's four plush bucket seats are updated with quilted leather upholstery, which comes in two new dual-tone color schemes: Crystal White / Silver Grey Pearl and Mahogany Brown / Macchiato Beige.
Pricing and Which GLS600 Model to Buy
$175,000 (est)
0 $50k $100k $150k $200k
$250k
$300k
When choosing which options to order for a high-end luxury SUV, you're not likely to pay much attention to people like us. Additionally, Mercedes-Maybach standardizes most features, such as a semi-autonomous driving mode, Nappa leather upholstery, and elegant interior and exterior accents. To make the GLS600 your own, we advise looking through the many customizing possibilities.
Performance – Engine, Transmission, and Other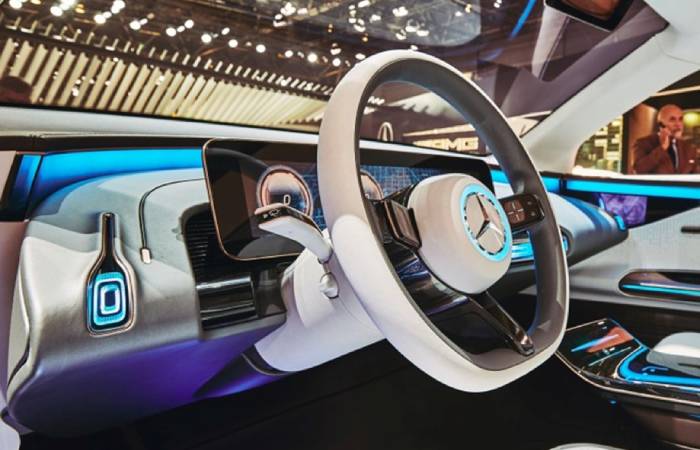 According to Mercedes-Maybach, the GLS600's twin-turbocharged V-8 generates 550 horsepower and propels the luxury SUV from 0 to 60 mph in 4.7 seconds. In addition, a 48-volt hybrid system helps the engine by immediately providing a little more thrust. If you're looking for something even faster, look at the Mercedes-AMG GLS63, which has a 603-hp version of this engine and can accelerate from 0 to 60 mph in only 3.6 seconds on our test track. We were thrilled with our initial test drive with its silky-smooth ride quality and its secure handling. There has an air suspension as standard, and it has a Maybach mode that almost eliminates road imperfections.
Fuel efficiency and actual MPG
The EPA has rated the GLS600 as having a 15 mpg city and 19 mpg highway fuel efficiency. Although those estimations aren't incredibly accurate, we're confident that large spenders comparing the GLS600 against vehicles like the Bentley Bentayga and the Rolls-Royce Cullinan won't be overly worried about fuel efficiency. We'll test the GLS600 when we can, drive it along our 75 mph highway fuel-economy test route, and report on the findings. Visit the EPA website for additional details regarding the GLS-class's fuel efficiency.
Fuel efficiency and actual MPG
The EPA has rated the GLS600 as having a 15 mpg city and 19 mpg highway fuel efficiency. We're confident that large spenders comparing GLS600and vehicles Bentley Bentayga and Rolls-Royce Cullinan won't be overly about fuel efficiency. We'll test the GLS600 and drive it along our 75 mph highway fuel-economy test route, and report on the findings. Visit the EPA website for additional details regarding the GLS-class's fuel efficiency. After a long day of being extremely wealthy, residents may create the sensory haven they deserve with a scent diffuser. The fixed rear seats don't fold to accommodate larger objects. Thus the cargo space isn't as ample as in the ordinary GLS class. Mercedes-Maybach will provide a stylish custom-fitted baggage and claims roughly 19 cubic feet of room behind the back seats.
Connectivity and Information
Rear-seat passengers have two 11.6-inch monitors that stream movies and music system. While the vehicle's dual 12.3-inch infotainment displays use Mercedes-Benz's most recent MBUX software interface. There is also a Burmester audio system that has 27 terrific speakers.
Features for Driver Assistance and Safety
Various cutting-edge driver-aid systems are included as standard to assist your chauffeur on lengthy journeys. Visit the websites of the National Highway Traffic Safety Administration (NHTSA) and the Insurance Institute for Highway Safety (IIHS) for additional details regarding the GLS600's crash test results. Essential safety elements include:
Pedestrian identification in automatic emergency braking standards
Lane-keeping assistance and the common lane-departure warning
Adaptive cruise control that is standard and has lane-centering functionality
Coverage for Warranties and Maintenance
However, The warranty on a Maybach is simple, it provides coverage up to an additional year above that of a new Bentley. Although free routine maintenance is not involved in the sale. We anticipate owners of an expensive SUV feel reasonable to pay separately for oil changes and tire rotations.
Four years or 50,000 miles are protected under the limited warranty.
The powertrain warranty covers four years or 50,000 miles.
There is no free scheduled maintenance
FAQ's –
1. How much does a Maybach SUV cost?
Maybach SUV cost Rs. 2.92 Crore.
2. What is the price of the Maybach GLS 600 Edition 100?
Maybach GLS 600 price is Rs. 2.92 Crore.
3. Which is the most expensive SUV in Maybach?
The Mercedes-Maybach GLS600 is the most expensive SUV from the German car brand and remains standard Mercedes-Benz SUV.
4. How much is the Maybach GLS 2023?
Mercedes-Benz Maybach GLS's top variant price is ₹ 2.43 Cr.